Tattooed Momedy: November 2019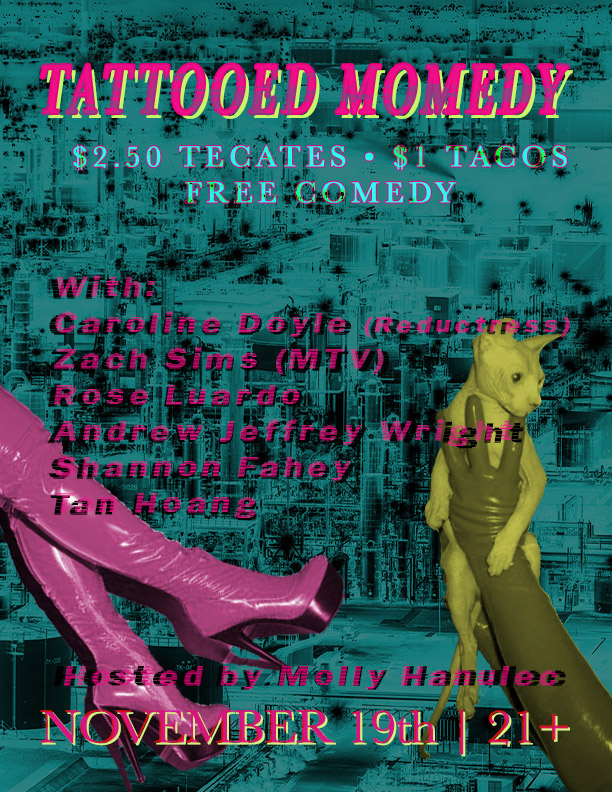 WHOOO boy it's gat-dang November already. And we are bracing ourselves for family and let's be real—chosen family. Those motherfuckers can be a real pain in the ass too am I right?! So let's do a little laughing okay??? Tattooed Momedy is a free monthly comedy showcase featuring hilarious comedy performers of all types and genres from Philadelphia and across the U.S!
FEATURING:
Caroline Doyle
Rose Luardo
Andrew Jeffrey Wright
Tan Hoang
Shannon Fahey
Zach Sims
Hosted by Molly Hanulec
NO COVER! 21+!
Doors at 8pm. Be sure to get here early to snag that comfy armchair or bumper car…this event fills up QUICKLY!
Enjoy this event with our Taco Tuesday specials:
$1 Tacos
$2.50 Tecate
& half off all drafts 5-7 & 10-11pm
Join the Facebook Event and invite all your pals!