Philly Loves Bowie Week: Starman Art Afternoon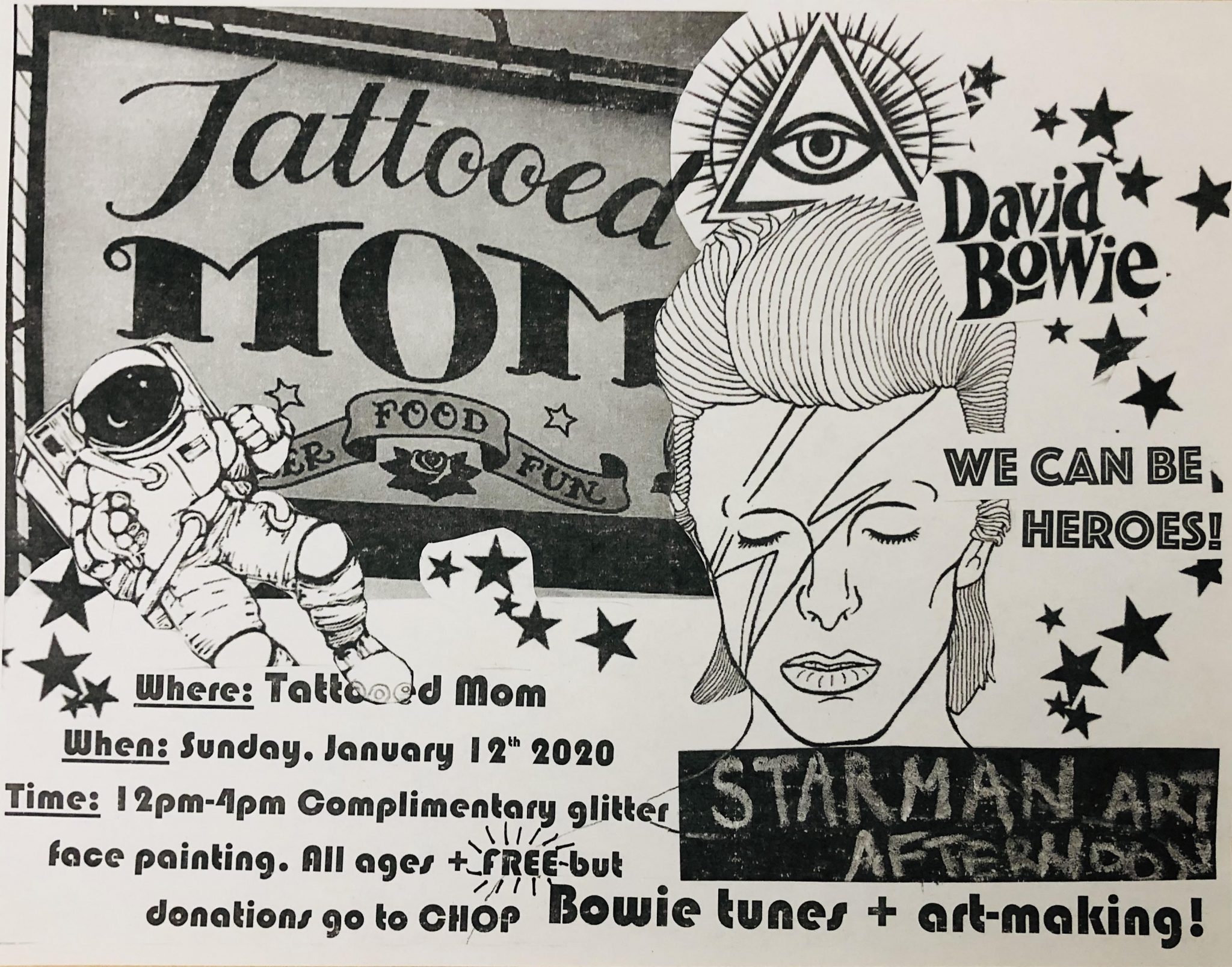 Celebrate Philly Loves Bowie Week this January with a FREE Starman Art Afternoon at Tattooed Mom!
Listen to Bowie tunes while creating & crafting a variety of Bowie art:
✰ Coloring pages! ✰ Bowie fashion dolls! ✰ Ziggy Stardust Masks! ✰ Aladdin Sane Masks! ✰ & MORE! ✰
PLUS: Complimentary glitter face painting!
This event is ALL AGES & FREE—but the PLBW folks will be accepting donations to support children battling cancer at CHOP in the Starman's name. We Can Be Heroes!
Enjoy this event with Tattooed Mom's full drink & food menu!
Join the Facebook Event and invite all your pals!