May The Fierce Be With You: A Star Wars Drag & Burlesque Tribute!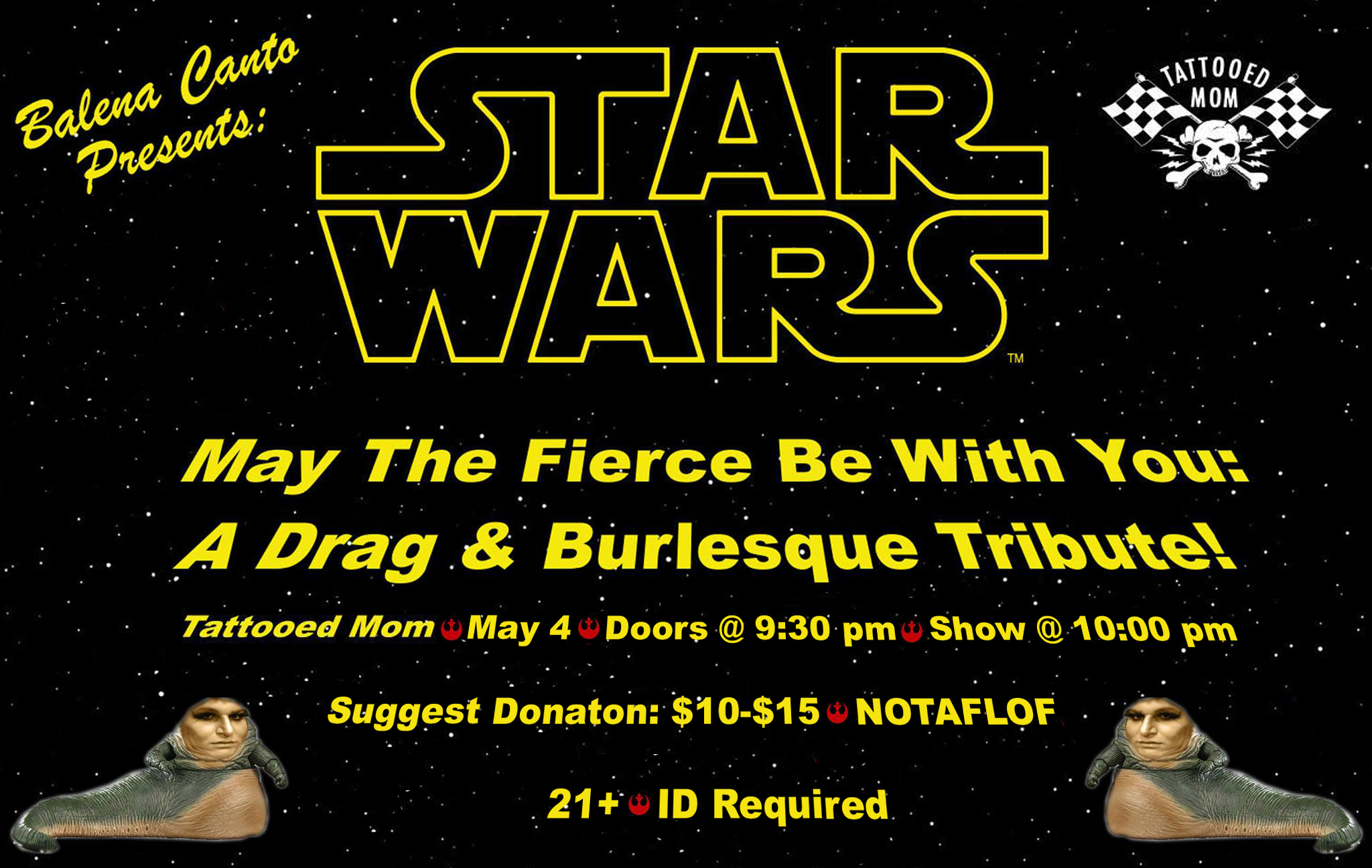 Do you fantasize about racing Skyhoppers with your pal Biggs on the desert planet of Tatooine? Ever wonder why a Tauntaun's innards resemble white cheddar cheese curls more than actual organs? Have you ever been called a "stuck-up, half-witted, scruffy-looking nerf herder?" Do you like the taste of blue milk? If you answered yes to any of these questions, then you CANNOT miss our MAY THE FOURTH BE WITH YOU celebration of all things Star Wars!
WEDNESDAY, MAY 4TH
DOORS @ 9:30PM + SHOW @ 10PM
$10-15 SUGGESTED DONATION // NOTAFLOF
RSVP: FB EVENT
Join host, Balena Canto (and super fan) along with an amazing cast of performers as we celebrate, geek out, and bring your favorite Star Wars characters to life in this drag and burlesque tribute to one of the greatest sci-fi sagas of our time!
In addition to the performances, we will be having Star Wars themed trivia and games where YOU can play to win PRIZES! Plus, TMoms has created an extra special Mandalorian Punch available for our event!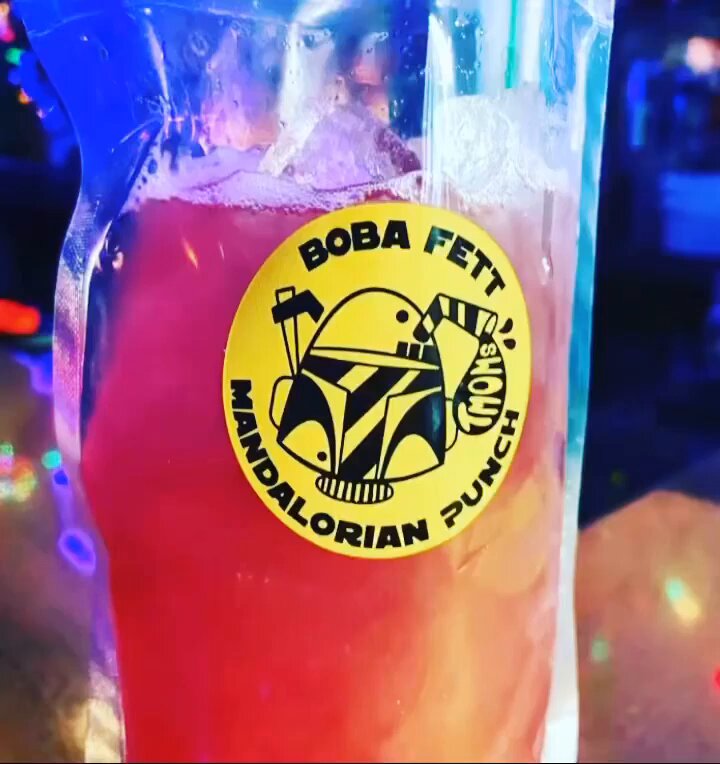 Hostess with Mostess: Balena Canto (Matthew Maisano)
Cast:
Allyria Everlasting
Effervescence
Esmerelda May
Renaissance Noir
& Venus Mystique
Wherever you are in the galaxy, we hope you'll stop by our little Cantina and join in the fun!
Tattooed Mom will be serving tasty eats and ice cold drinks all evening.
Upstairs dining, bar access, and event entry is 21+ w/ valid ID.