Ladies at a Gay Girl's Bar // Philly Fringe — TWO Performances!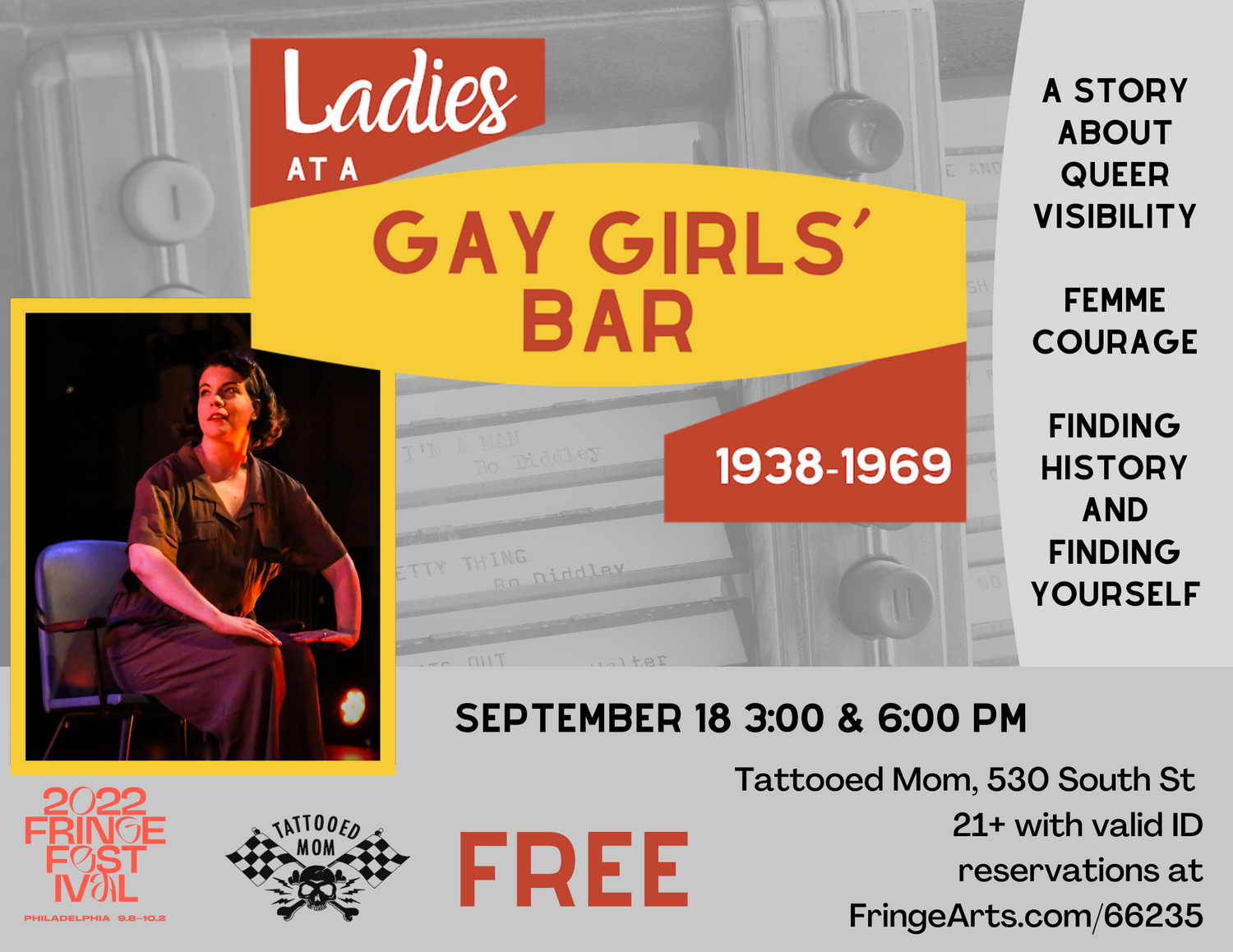 Don't miss a unique queer solo show, here at TMoms for just 2 performances during Philly Fringe!
20th-century fem(me)/butch lesbian bars come to life in a solo dance/theatre performance. Maggie Cee explores her years as a teenage gay rights activist, her own identity, and fem history – illuminating the feminine women whose stories are too often forgotten, but whose strength and determination paved the way for LGBTQIA+ rights decades before Stonewall.
SUNDAY, SEPTEMBER 18TH
TWO PERFORMANCES: 3PM & 6PM
NO COVER // FREE FUN
RSVP: FB EVENT | FRINGE ARTS
Called a "major highlight" of the Hartford Fringe Festival by Christopher Arnott, who said: "Ladies at a Gay Girl's Bar: 1938-1969…sweetly explored the femme/butch dichotomy in lesbian bars over half a century ago. Cee is a graceful, down-to-earth performer who's passionate about her subject…and tells it through dance, pre-recorded voices, oral histories, fictional characters and well-chosen music."
Tattooed Mom will be serving tasty eats and ice cold drinks all evening.
Upstairs dining, bar access, and event entry is 21+ w/ valid ID.