JERKS Productions Presents: When The Needle Drops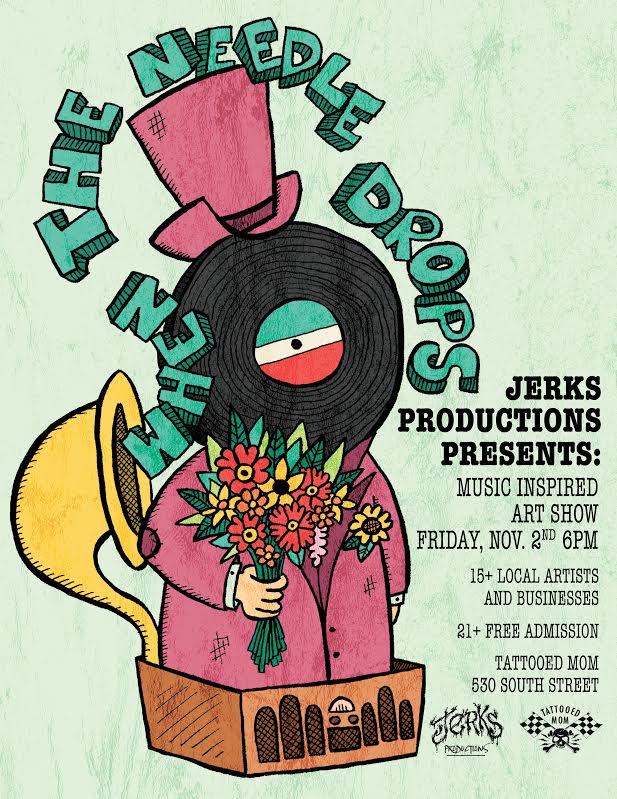 JERKS Productions is proud to present themed First Friday shows! These shows alternate months with the Fused Underground First Friday shows, and ALL OF THEM are hosted at Tattooed Mom. With the theme shows, JERKS aims to challenge artists to take a step out of their comfort zones & focus their work on new themes!
This month's theme is music, and all the ways we cherish it: instruments, vinyl, merch, concert photography, & more!
This event is free, fun, & 21+
Artists include:
Jenna Polascak
Whyte House Productions
eazybreezyart
WireSoulDecor
Megan Brooks
Jamie Lynne McMullan
Mystical Mechanic
katie stahl
jessica klein
Sam Gonzalez
Enjoy half off all drafts before and during this event from 5-7pm and 10-11pm.
Join the Facebook Event and invite all your pals!