Everything is Awesome podcast: 1 year anniversary celebration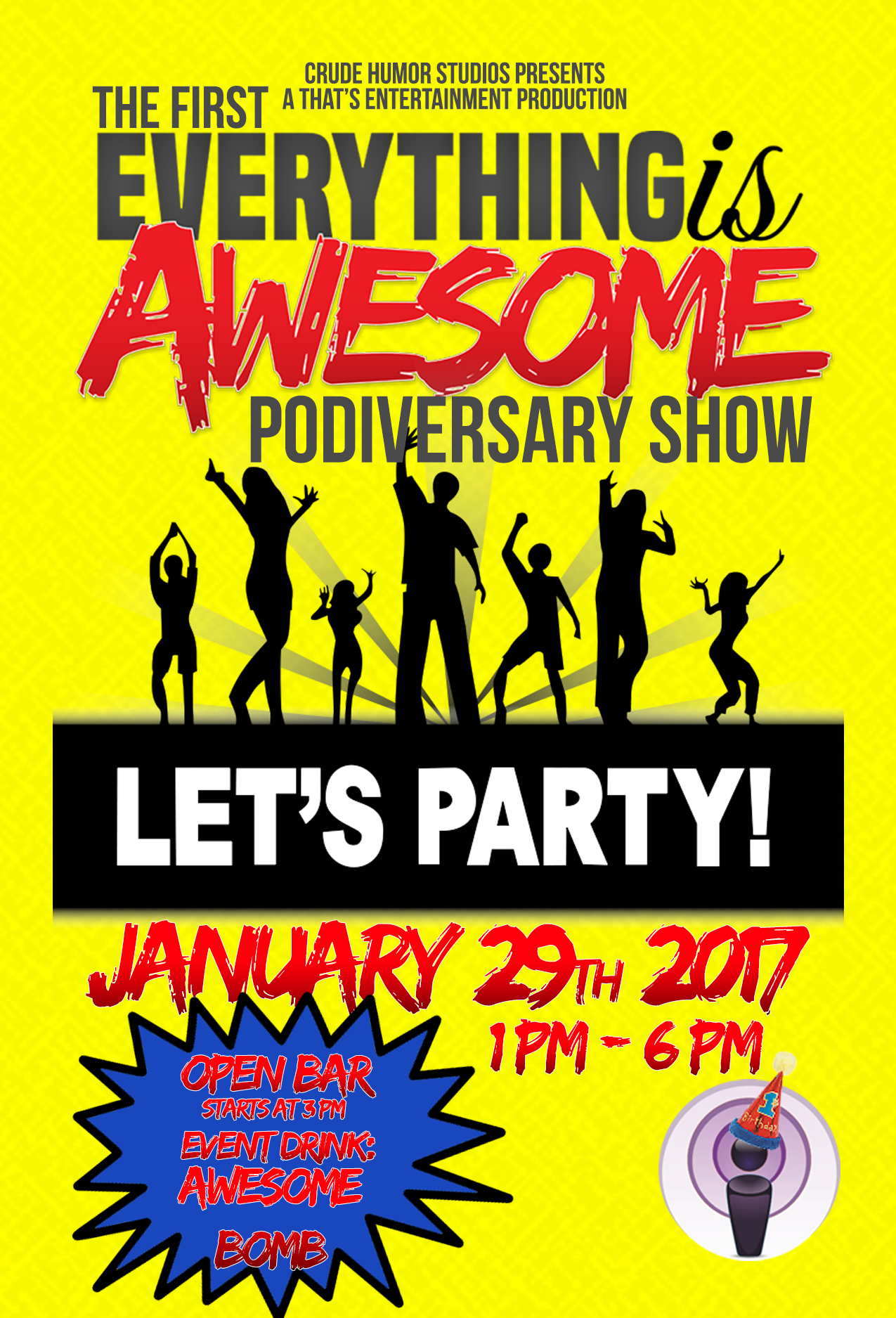 Everything is Awesome is hitting it's one year anniversary.  Come out to celebrate and be there for the LIVE recordings of some of Philadelphia's best podcasts!
$5 "Awesome Bomb": a Cherry Bomb meets a Dirty Shirley on an awesome Sunday afternoon.  Available ONLY during this event!  
Open bar (bottles and drafts only) begins at 3pm.
Check out this amazing line up:
1:00pm – A Quest for Magic and Steele by the Steele Empire
2:00pm – 25 O'Clock Podcast
3:00pm – Everything is Awesome (part of Core Temp Arts) by That's Entertainment 
4:00pm – Full Belly Laughs
5:00pm – Party Of One Podcast