The Devil Inside Me: Philadelphia's Dark & Disturbing History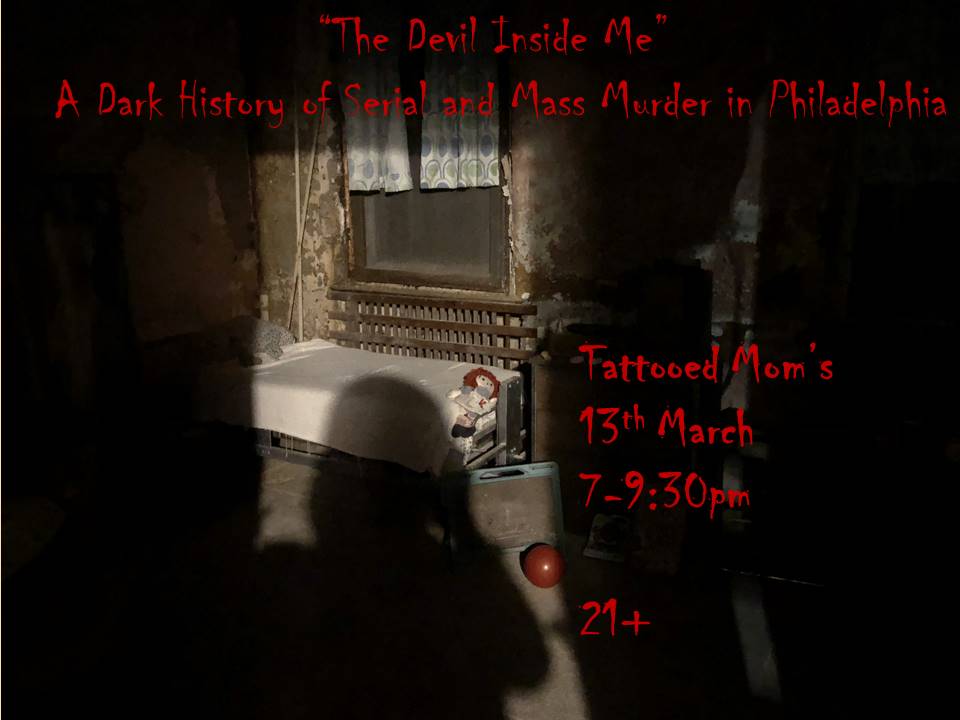 What do Laurel Hill Cemetery and one of history's most infamous serial killers share in common? More than you might think.
When thinking of Philadelphia over the centuries, many conjure an image of the city's pivotal place in early American history, its numerous achievements in scientific, social, and medical innovation, or even its distinct cuisine. But there is a sinister side to the city that is less often discussed. It's a dark history that has blended into the background along with the passage of years in this urban metropolis. You may never have known that Philadelphia has amassed numerous connections to some of the most notorious serial killers and mass murderers in the annals of crime.
Ryan Coffman of the Atlas Obscura Society Philadelphia will resurrect this history with an expansive lecture on the most disturbing places and perpetrators of Philadelphia's past. Journey with us to the unhallowed hinterlands of the human mind—this event will induce you to lock the door and check under your bed for the foreseeable future!
***
This is a ticketed event. Grab your tickets on Atlas Obscura's website.
$25 tickets. 21+, upstairs. Food and drinks are not included in the ticket price, but available!
Seating is first come, first serve.
Note: This presentation will include graphic content that may be unsettling for some attendees. Discretion is advised.
Enjoy our Burger Wednesday specials while you dig into our city's dark history:
$4 Mom's Beef Burgers & Mom's Vegan Burgers
$2 Narragansett Lager Tall Boys
& half off all drafts 5-7 and 10-11pm