Bomb Bomb at TMoms // Sip City Mixer: LGBTQ Women's Party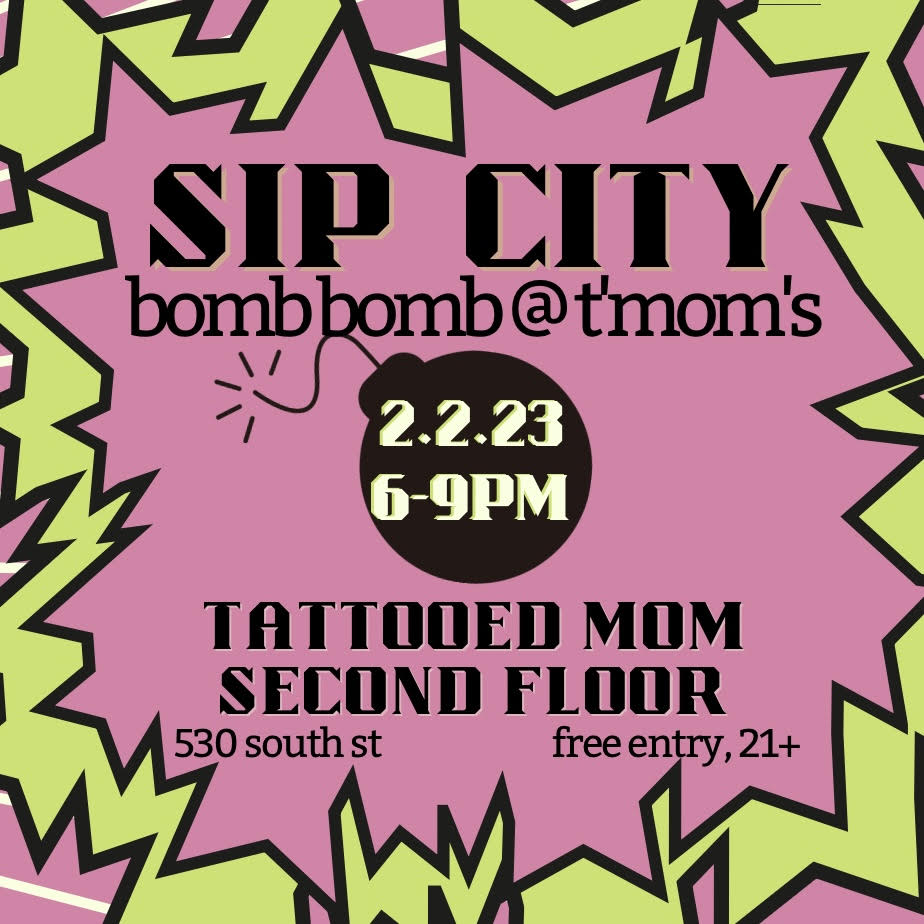 Sip City Mixer is an intentionally diverse, inclusive, welcoming and safe space for femmes, women, trans, non-binary, and gender non-conforming queer Philadelphians.
💣 Bomb Bomb as in QUEER BOMB! When we all meetup at T'Mom's, we pack the entire upstairs. They love us and we love them! 🫶🏽🫶🏻🫶🏾 If you've been to one, you know. If not, come hang with 150+ new friends!
A note from Sip City Mixer: We strongly prefer guests be fully vaxxed/boosted. If you are not, please wear a mask to protect others. Sit this one out if you're feeling unwell.
THURSDAY, FEBRUARY 2ND
6-9PM
NO COVER // FREE FUN
RSVP: FB EVENT
***
What's Up at TMoms:
• All hail Pierogi Thursday! Munch and crunch on 75¢ pierogi (vegan, obvi) plus $3 cans of Tecate every Thursday!! And don't forget ur toppings… Thursdays, 4-11pm.
• Enjoy our new happy hour! All drafts are just $4 every day from 4-6pm!
• Tattooed Mom will also be serving tasty eats and ice cold drinks all evening.
• Upstairs dining, bar access, and event entry is 21+ w/ valid ID.