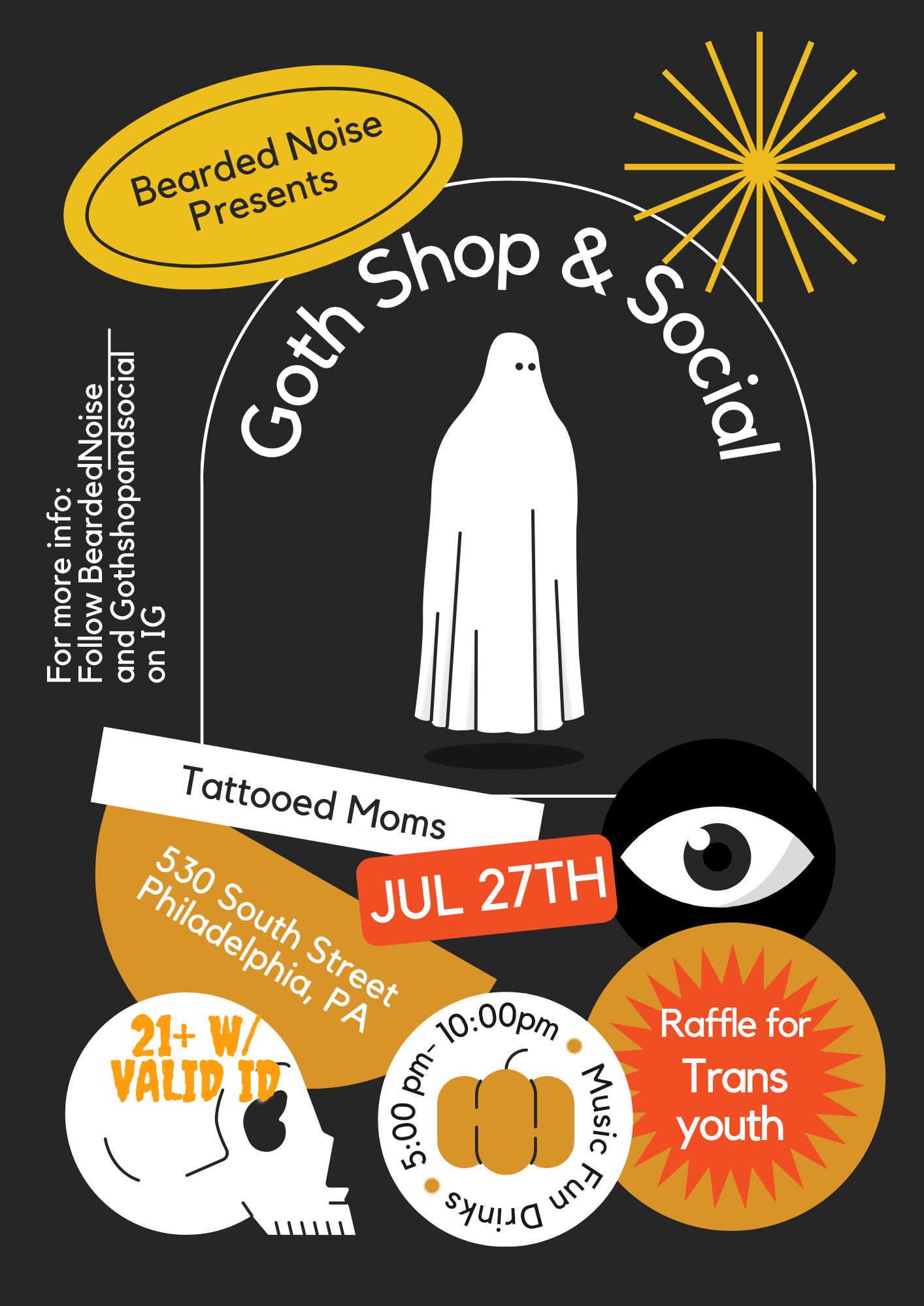 Here we go(th) again! The last Goth Shop & Social was a total hit, so Bearded Noise and some friends are returning for round #2! Featuring seven goth AF vendors being spooky as ever!
WEDNESDAY, JULY 27TH
5-10pm
NO COVER // FREE FUN
RSVP: FB EVENT
Last time, The Goth Shop & Social raised 1k for trans youth, so they're hosting another raffle!!!! If you can't attend, or just want to donate $$, please Venmo @AngelDestroy. If you'd like to donate prizes, message Bearded Noise on IG or Facebook.
Vendors:
@chelitasdesign
@technotarot
@piscesmoonmosaics
@inanimatecuriosities
@bonefairycreations
@babybatbeauty
@beardednoise
Tattooed Mom will be serving tasty eats and ice cold drinks all evening.
Upstairs dining, bar access, and event entry is 21+ w/ valid ID.