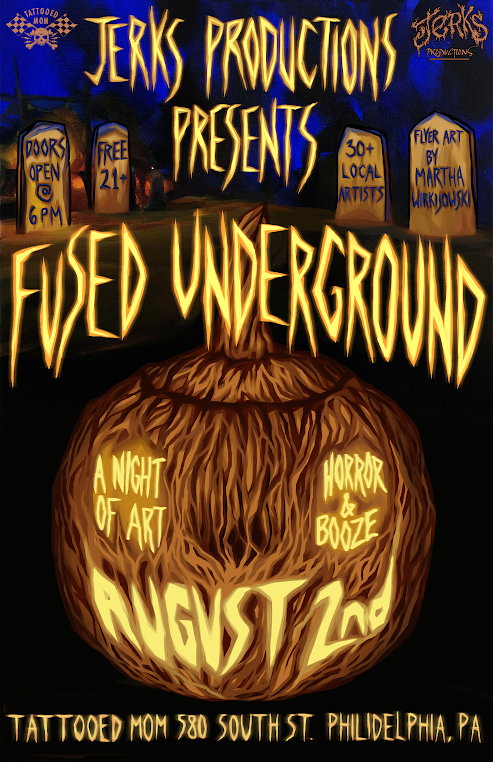 JERKS Productions is back with another steller installment of their bimonthly group art show, FUSED UNDERGROUND! As always they will be showcasing some of Philadelphia (and surrounding area)'s best local underground artists, so join us for a night of ART, HORROR & BOOZE!
FREE // UPSTAIRS // 21+
Artists:
Tara Harrison
Molly Hutt
Tyesa Simpson
Katie Stahl
Taylor Hultquist-Todd
Derrick Scott
James Haitchwai
KPG Craft
Shauna Marie
MS AMETHYST
Taylor Rudolph
Shayna Feinstein
Liz Palo Art
William Wallace
Melanie Green
Secret Admirer/Rainbow Feather
Phil VanCoeur
Ed Jordan
Samantha Cassaro
Arlene Holsinger
Vanessa Castillo
Nancy Merlin
Sardis Disla
Jenna Polascak
Chris Wagner
& Rachel Middlekauff!
Enjoy this event with happy hour drafts from 5-7pm & 10-11pm.
Join the Facebook Event and invite all your pals!