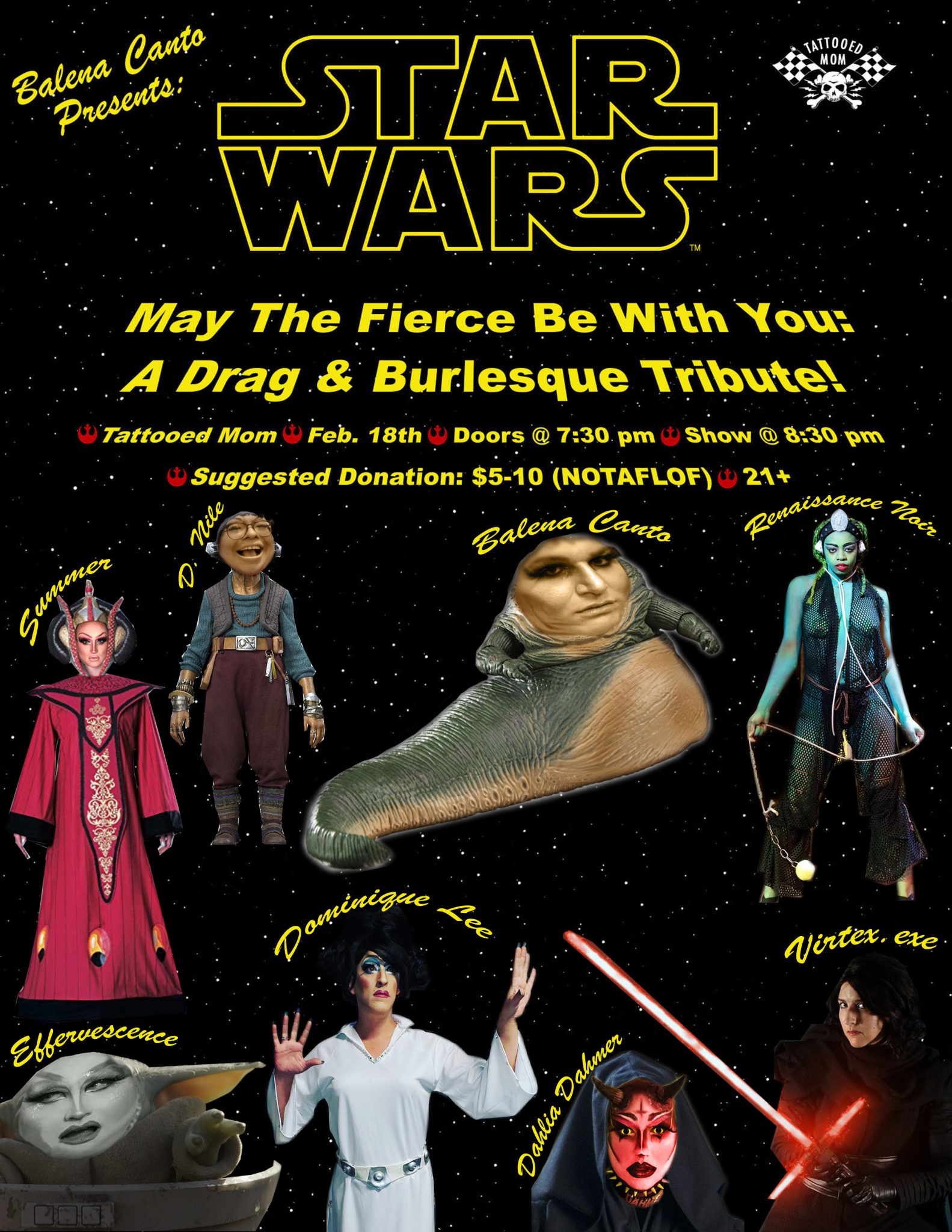 Do you fantasize about racing Skyhoppers with your pal Biggs on the desert planet of Tatooine? Ever wonder why a Tauntaun's innards resemble white cheddar cheese curls more than actual organs? Have you ever been called a "stuck-up, half-witted, scruffy-looking nerf herder?" Do you like the taste of blue milk?
If you answered yes to any of these questions, then you CANNOT miss this show!
UPSTAIRS // SUGGESTED DONATION // 21+ w/ VALID ID
Join host Balena Canto and an amazing cast of performers as they celebrate, geek out, and bring your favorite Star Wars characters to life in this drag & burlesque tribute to one of the greatest sci-fi sagas of our time! In addition to the performances, there will be Star Wars themed trivia, games, and challenges where the audience can play to win prizes! Wherever you are in the galaxy, we hope you'll stop by our little Cantina and join in the fun!
Featuring:
Dominique Lee
Effervescence
Renaissance Noir
Summer
Virtex.exe
Enjoy this event with our Taco Tuesday specials:
$1 Tacos
$2.50 Tecate
a special Taco of the Month,
& half price drafts 5-7pm and 10-11pm
Join the Facebook Event and invite all your Star Wars loving pals!