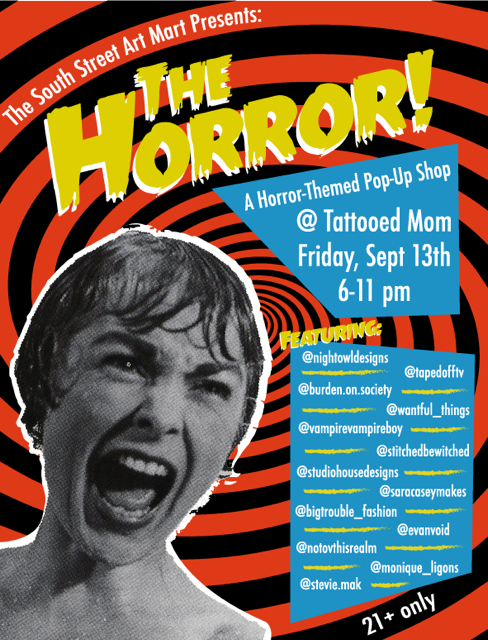 It's the most spooky time of year—Friday the 13th! Celebrate the occasion with an art show, pop-up, and an evening full of HORROR, brought to you by the artists behind the South Street Art Mart!
FREE 💀 21+ 💀 UPSTAIRS
Come hungry, leave terrified.
Featuring:
Night Owl Designs
TapedOffTV
Burden On Society
Wantful Things
Vampire Vampire Boy
Stitched and Bewitched
S T U D I O H O U S E Designs
Sara Casey Makes
Big Trouble Fashion
Evan Void
Not Ov This Realm
Monique Ligons
& Stevie Mak
Enjoy half price drafts during this event from 5-7pm and 10-11pm,
plus tasty snacks, sammies, and specialty cocktails from TMOMs' full menu!
Join the Facebook Event and invite all your possessed pals!