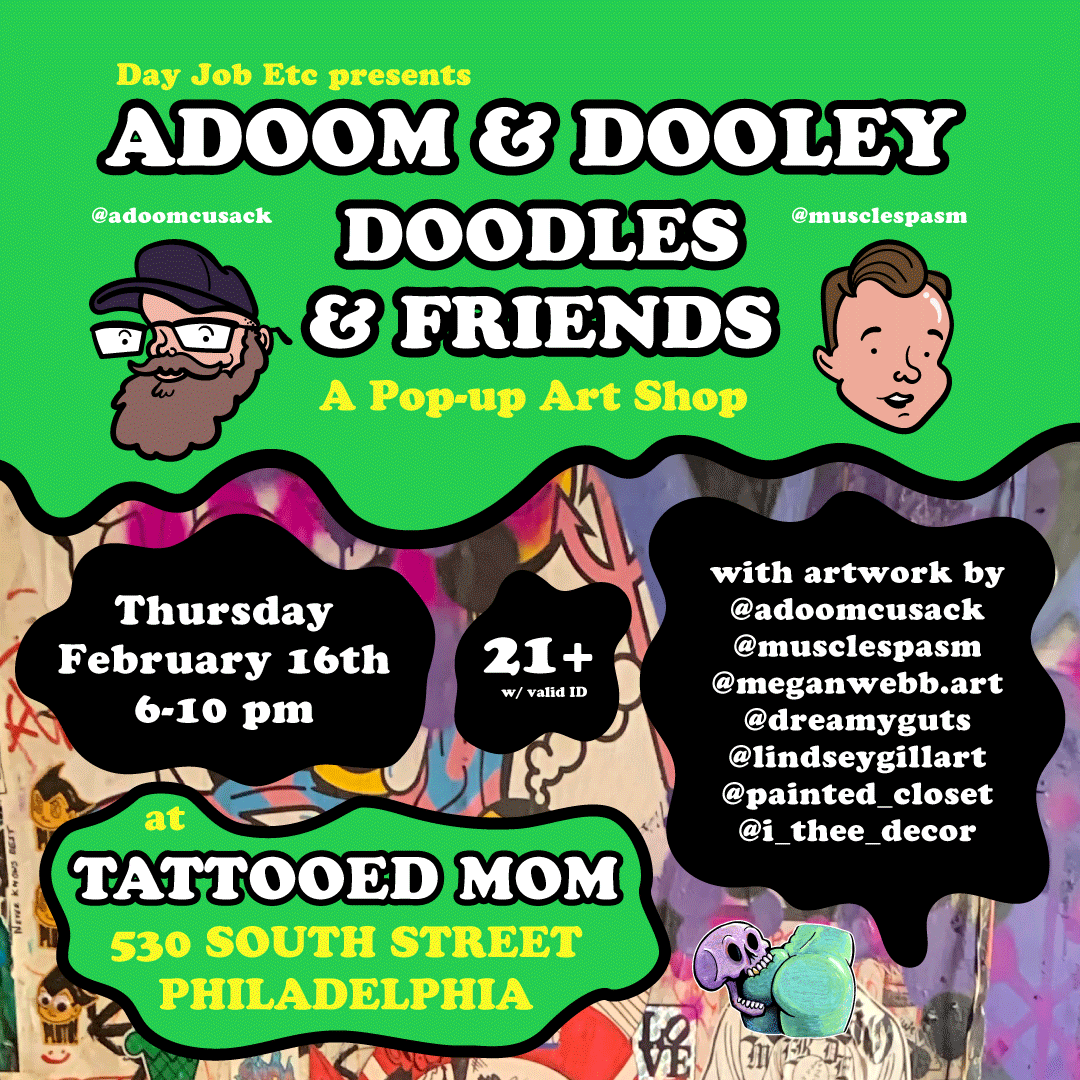 Adoom and Dooley Doodles and Friends – come by and check out an assortment of work from some Philly artists. Hosted by local cartoonists Adoom Cusack and Sean Dooley, there will be original artwork, shirts, stickers, pins, prints, comics, and more!
THURSDAY, FEBRUARY 16TH
6-10PM
NO COVER // FREE FUN
RSVP: EVENTBRITE
Featured artists:
@adoomcusack
@musclespasm
@meganwebb.art
@dreamygutss
@lindseygillart
@painted_closet
@i_thee_decor
***
What's Up at TMoms:
• All hail Pierogi Thursday! Munch and crunch on 75¢ pierogi (vegan, obvi) plus $3 cans of Tecate every Thursday!! And don't forget ur toppings… Thursdays, 4-11pm.
• Enjoy our new happy hour! All drafts are just $4 every day from 4-6pm!
• Tattooed Mom will also be serving tasty eats and ice cold drinks all evening.
• Upstairs dining, bar access, and event entry is 21+ w/ valid ID.