TMOM's STAFF PICKS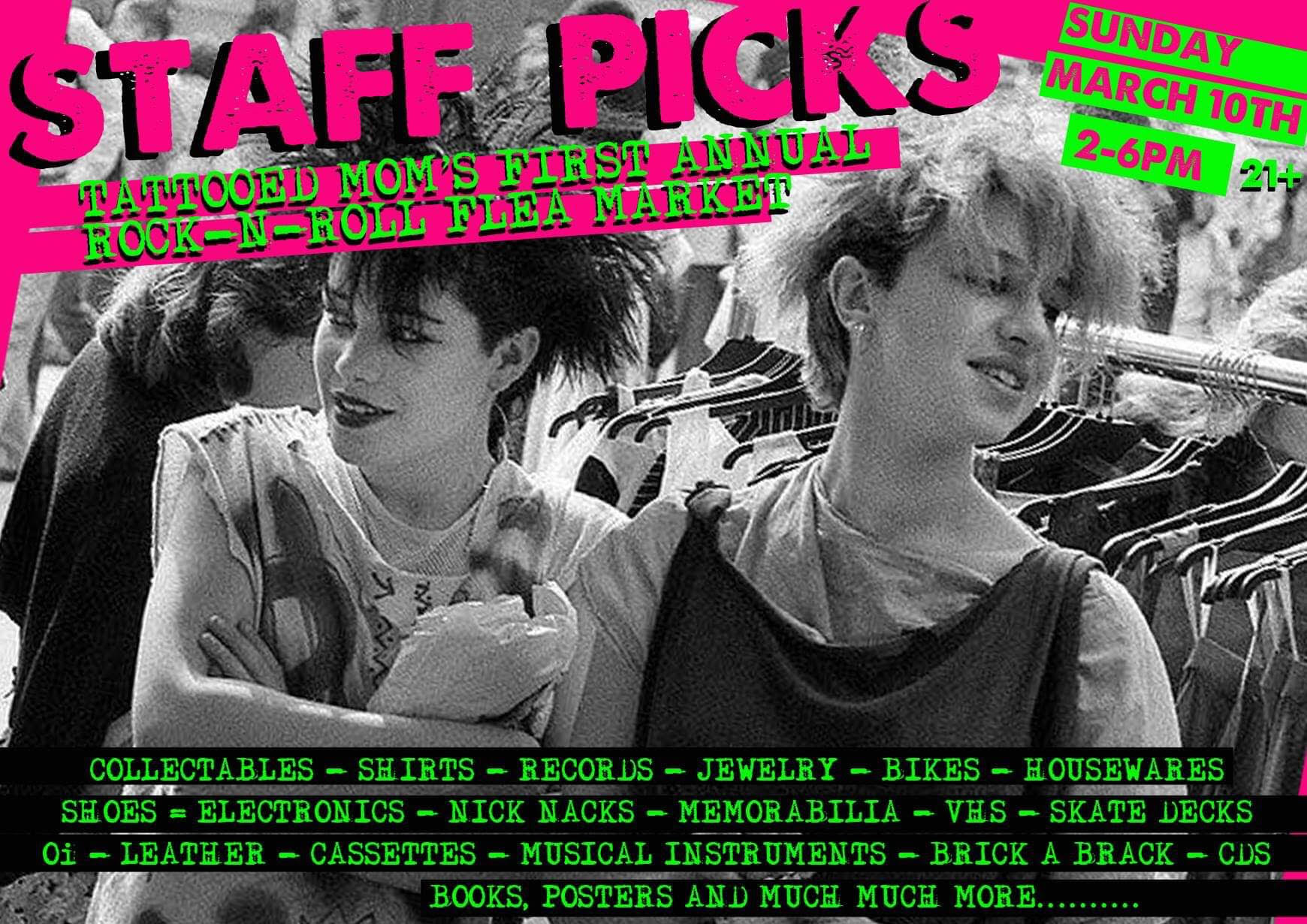 Records! Jewelry! Clothing! Hats! …a bike?!
Join us for a Sunday full of flea market fancy! Sift through the wild and wacky personal collections of our own Tattooed Mom staff members, including everything from art to books to music gear! Everything goes at this TMOM's Staff Picks Flea Market, and EVERYTHING will be priced to move!
Featuring:
Joel
Jon
Jen
Chubb
Shawn
Sean
Frank
Mike Yak
Sarah
& TMOMs family, Vive1977
Enjoy this Sunday flea market with a $3 High Life Special
& our full food and drink menu!
Join the Facebook Event and invite all your pals!