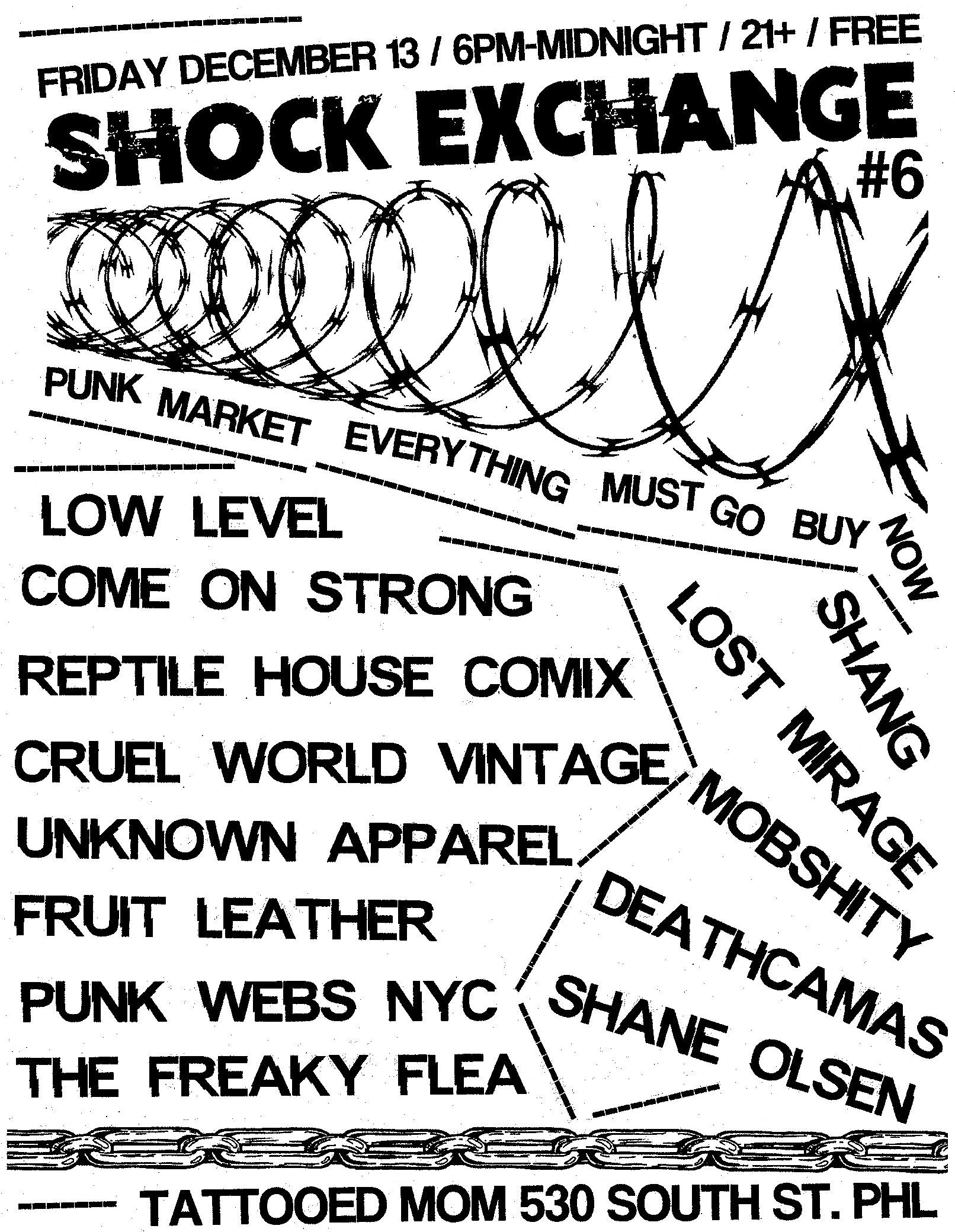 STACKED LINEUP of punk artists! A perfect place to find unique holiday gifts or grab something for yourself because doggone it, you deserve it! Eat, drink, AND support artists/small businesses in your local scene!
This event is free & 21+
Vendors include:
PUNK WEBS NYC – No pattern knit meshwear/sweaters
REPTILE HOUSE COMIX – New Philly lowbrow comic quarterly debuting issue #1 and sharing work from collaborating artists.
FRUIT LEATHER – Leather fetish and punk gear from Baltimore.
LOW LEVEL – Non-digital design. Photocopy maverick. Out on the streets and on your clothes.
UNKNOWN APPAREL – Unisex utilitarian workwear. Designed, screenprinted & handmade in Philly.
SHANG – Sewer gator/film photographer. Prints of queermos and rockers in their element,
CRUEL WORLD VINTAGE – Curated Vintage and streetwear.
COME ON STRONG – Funny, political and pornographic clothing/accessories.
MOBSHITTY – Unreal hand drawn sharpie shirts.
SHANE OLSEN – God damn weirdo comic artist.
THE FREAKY FLEA – Clothes, decor and pop culture excess.
DEATHCAMAS – Hand-crafted leatherwork and chains.
LOST MIRAGE – Illustrated and hand-printed/dyed works on paper and clothing.
Enjoy half off all drafts before and during this event from 5-7pm and 10-11pm.
Join the Facebook Event and invite all your pals!