Thirty West Presents #30, ft. Chevalier, Cannarella, Kota, Lynch, Torres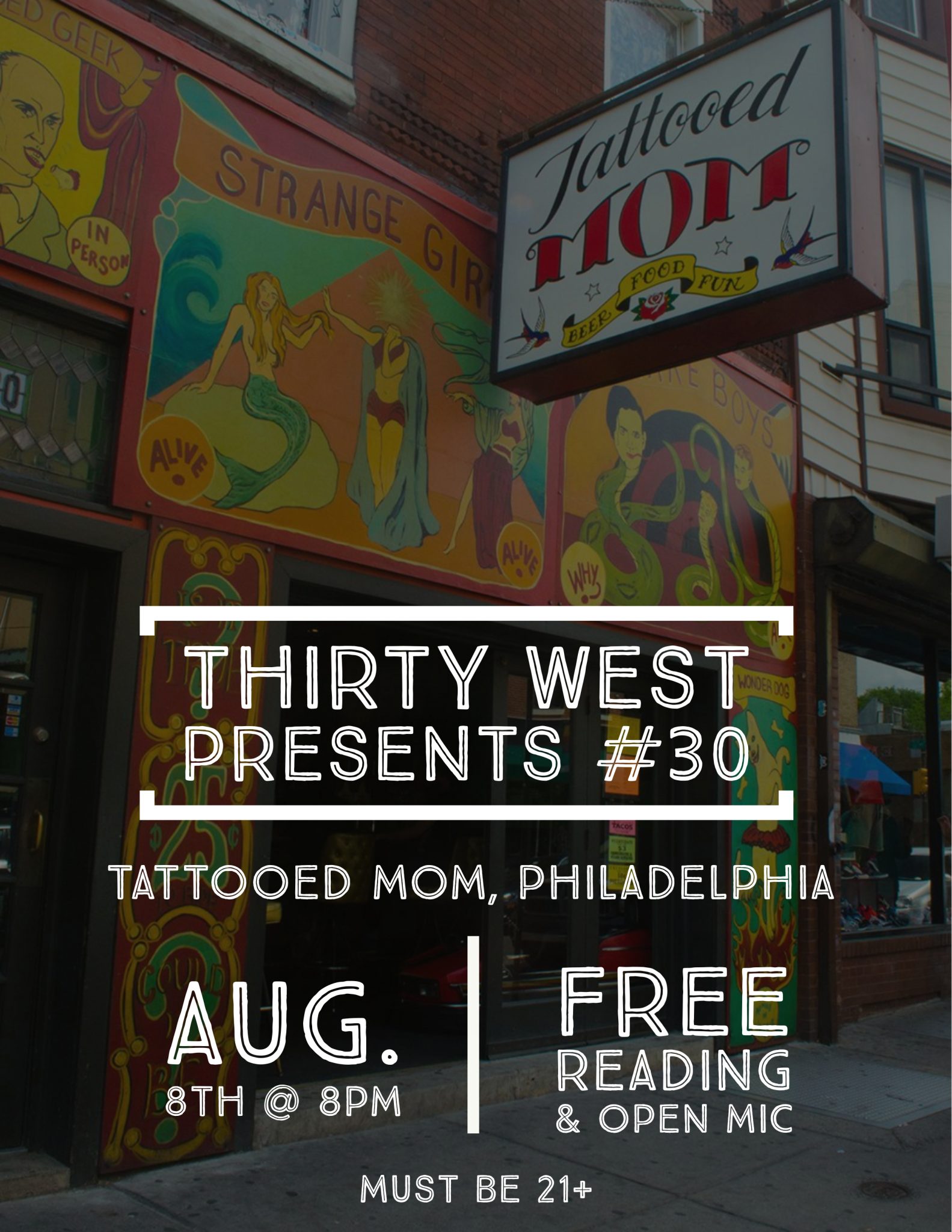 Thirty West Publishing hosted their very first reading at Tattooed Mom back in 2017, and we're thrilled to welcome them back to celebrate their 30th reading!
Join us for Thirty West Presents #30, a performance & open mic poetry event created by Thirty West Publishing House! Come out for food & drink specials, and a plethora of fantastic authors, writers, and poets! Poetry comes alive at night, and there's no better place to experience it than Tattooed Mom!
FREE // 21+ // UPSTAIRS
Featuring Ryan Torres, Sean Lynch, Richelle Kota, Jane-Rebecca Cannarella, and Faye Chevalier.
Features will have up to 15 mins to read. Open mic readers will have up to 3 mins.
Enjoy this event with our Pierogi Thursday specials:
50¢ vegan potato & onion pierogi from noon-10pm
& half price drafts 5-7pm and 10-11pm
Join the Facebook Event and invite all your poetry pals!