Sunday Arts & Crafts: Sugar Skulls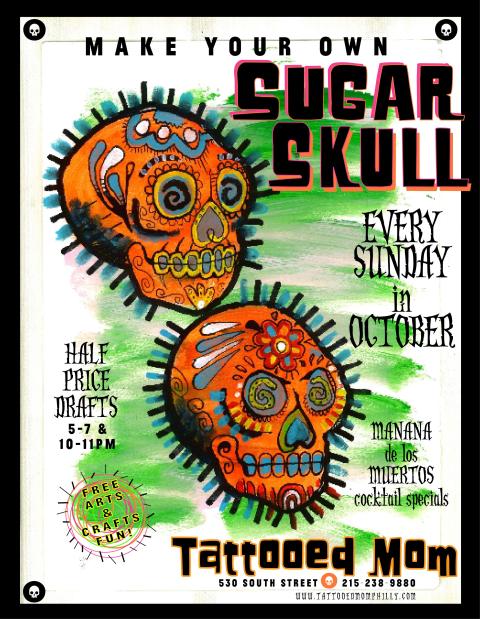 Sunday Arts & Crafts take a turn for the sweet and spooky this fall with Sugar Skull arts & crafts. In celebration of the coming Dia de los Muertos we'll be making traditional sugar skulls for you to decorate & customize. Or make your mark on one of our sugar skull coloring book pages.
Try our tasty brunch menu & Mañana de los Muertos cocktail specials. Look out for special sugar skull temporary tattoos & toy treats. Free fun this and EVERY Sunday in October at Tattooed Mom!