Sip City & Lezapalooza Present: Butch/Masc Mixer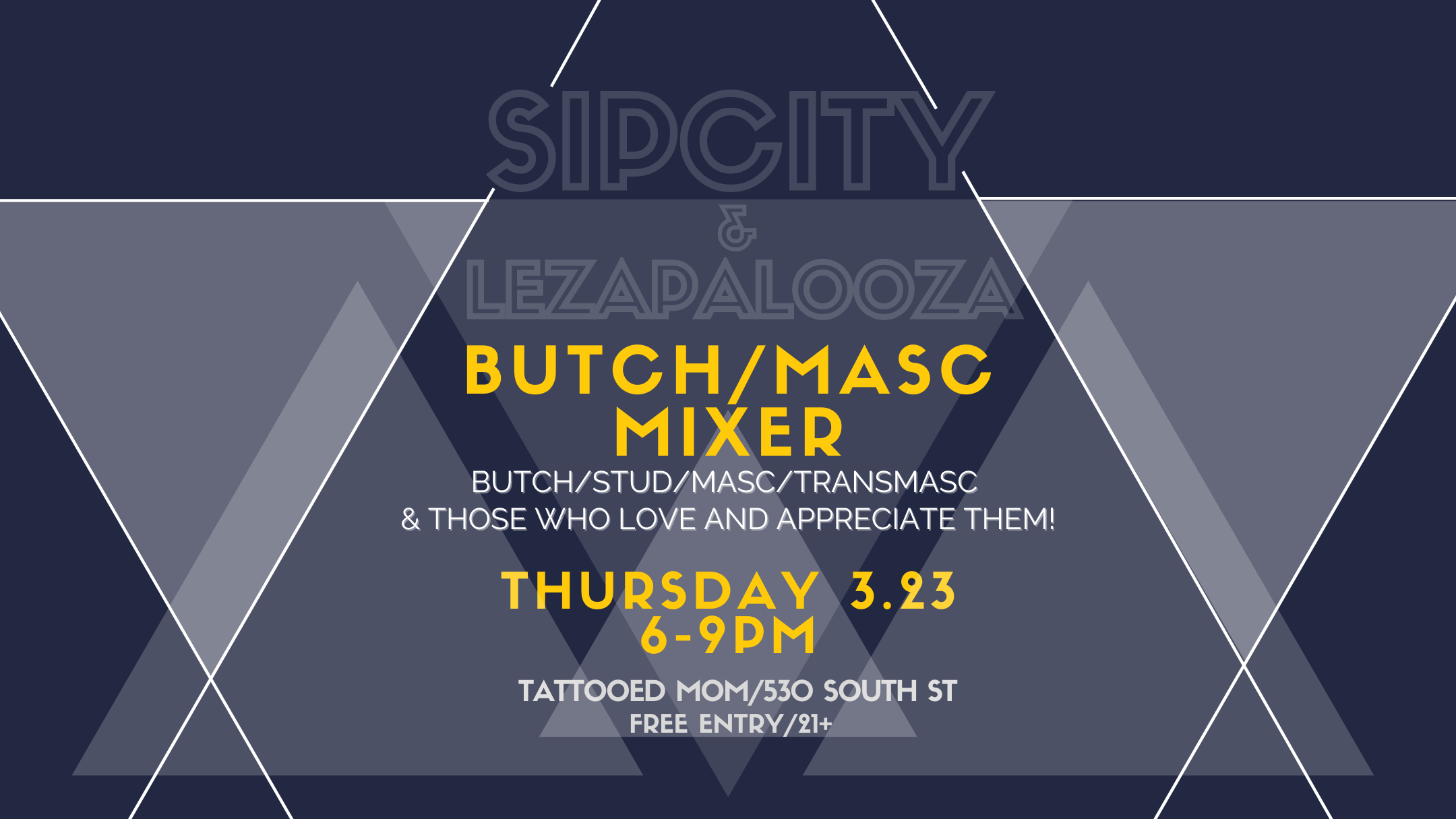 CALLING ALL BUTCHES!!! And those who know them, love them, date them, and just generally appreciate the mascs among us! Lezapalooza and Sip City Mixer are joining forces to host an event celebrating our butches, studs, mascs, trans mascs and ALL of those who LOVE them!
This isn't just for singles, but if you are single and B4B, B4F or something else entirely, you don't want to miss out! We'll have name tags and color dots – red (taken), yellow (maybe/inquire within), and green (single and looking to mingle!), if you're poly/enm there will be a blue sticker for you to add to any of the above.
THURSDAY, MARCH 23RD
6-9PM
NO COVER // FREE FUN
RSVP: FB EVENT
***
What's Up at TMoms:
• All hail Pierogi Thursday! Munch and crunch on 75¢ pierogi (vegan, obvi) plus $3 cans of Tecate every Thursday!! And don't forget ur toppings… Thursdays, 4-11pm.
• Enjoy our new happy hour! All drafts are just $4 every day from 4-6pm!
• Tattooed Mom will also be serving tasty eats and ice cold drinks all evening.
• Upstairs dining, bar access, and event entry is 21+ w/ valid ID.