Pi Day Pie Toss with QC Malt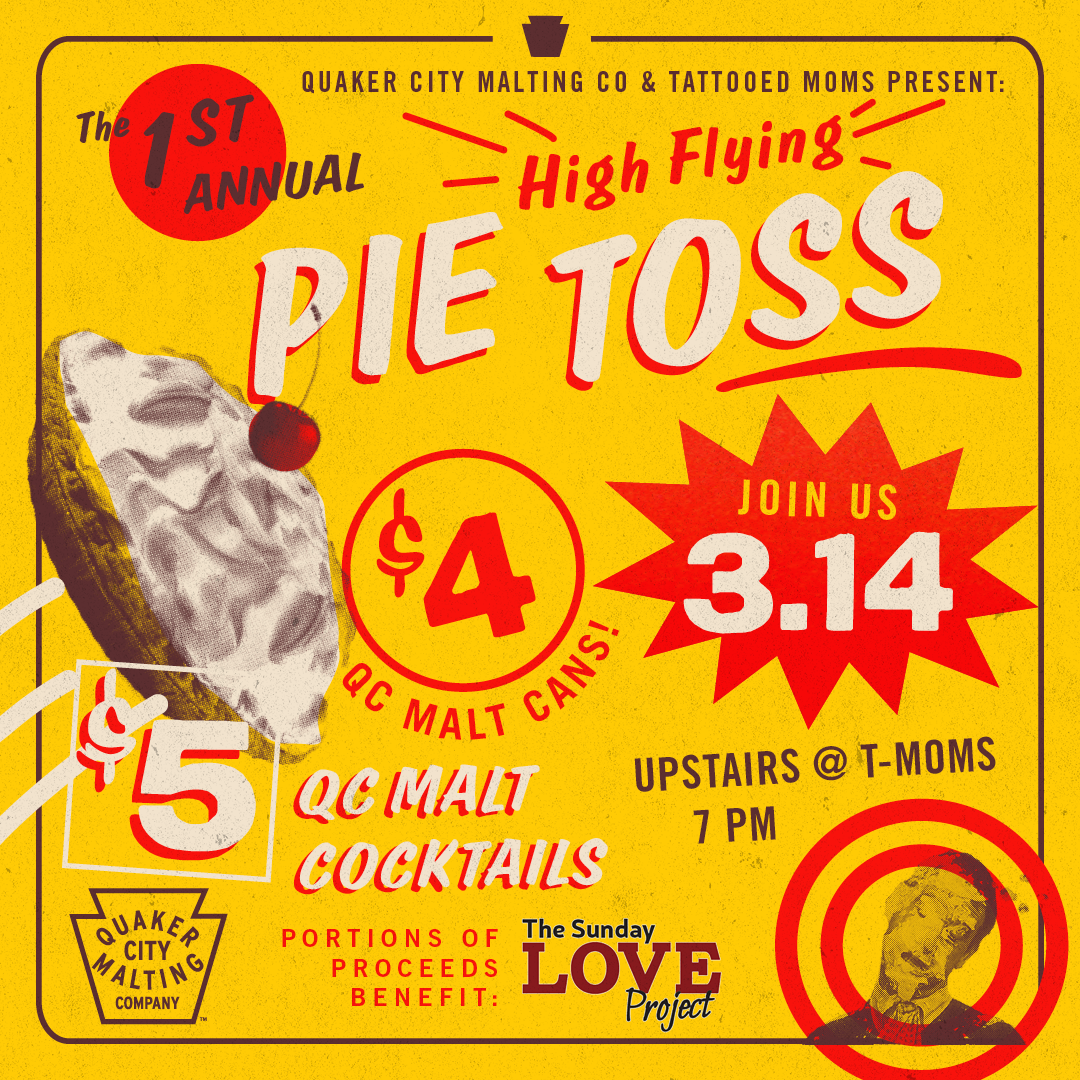 We will  be open today at 4pm but due to the weather we are sorry to have to cancel tonight's Pi Day event. Check back for more fun this spring with our friends from Quaker City Malt! 

Love T Moms? Throw a pie!
Love Charity? Throw a pie!
Join us on Pi Day for some good, ole fashioned, pie-tossing fun. There will be QC Malt specials, with a portion of the proceeds going to the Sunday Love Project, a local charity that helps feed the homeless here in Philadelphia.
For every pie thrown, QC Malt will match Tattooed Mom's donation!
$4 QC Malt Cans
$5 QC Malt Cocktails
Half off all drafts from 5-7 & 10-11pm
FREE arts & crafts!!