Philly Sketchfest Podcast Mixer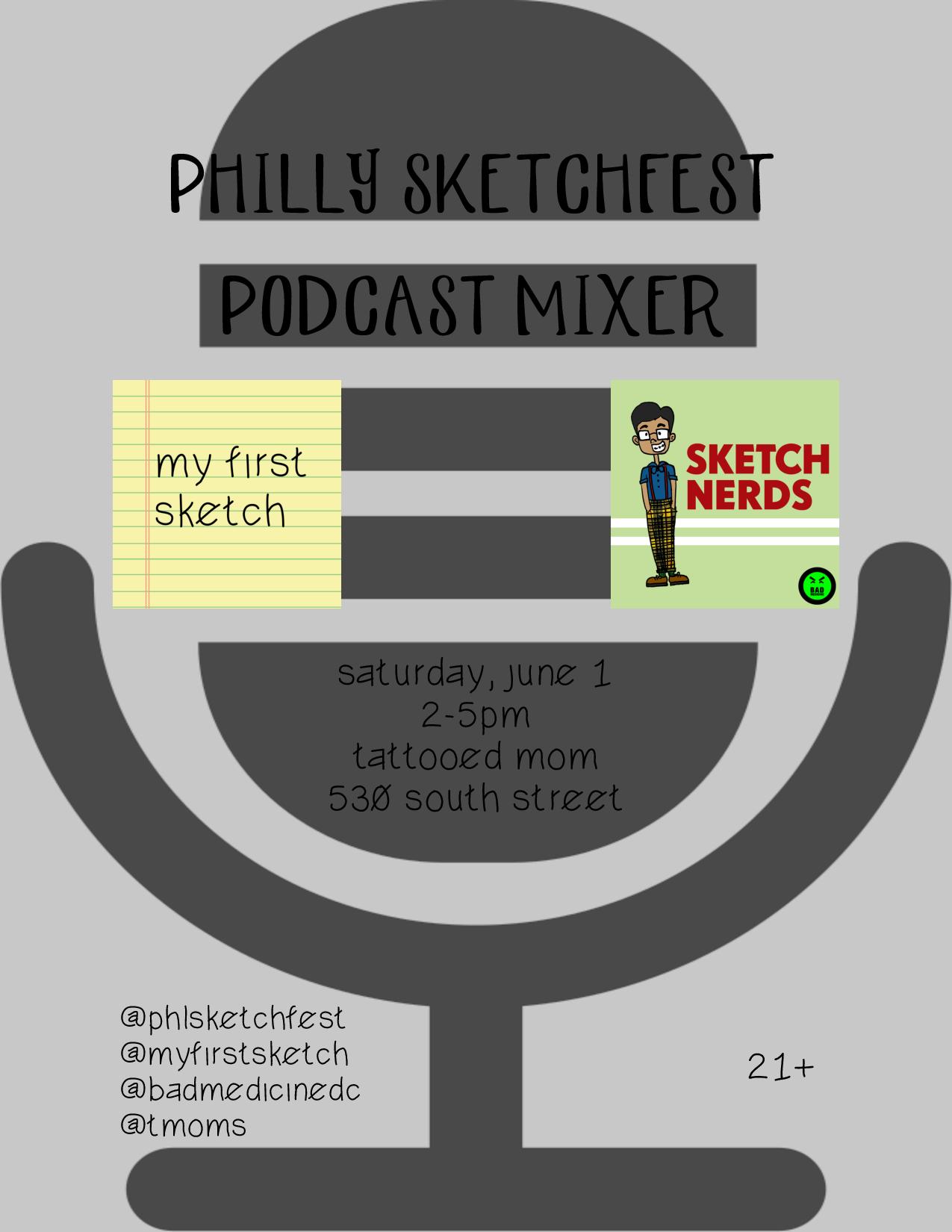 As Philly Sketchfest celebrates 11 years, two podcasts will come together to celebrate sketch comedy with a fun afternoon mixer!
Sketch Nerds, presented by Washington DC's Bad Medicine, is a comedy podcast about the craft of sketch comedy. They'll chat about a popular sketch and discuss what works, what doesn't work, and why. My First Sketch, hosted by Josh Higham of Philly Sketchfest, will explore a writer's earliest attempt at sketch comedy and what started them on their comedy career. Both podcasts will have special guests to be announced!
Keep your eyes peeled and your ears open for more exciting info about this event!
Enjoy this event with tasty goodness from Tattooed Mom's full menu,
including tots, delicious vegan and non-vegan sammys, wraps,
wacky cocktail concoctions, and a constantly rotating draft list!
Join the Facebook Event and invite all your pals!