"Master Din's Sinister Sextet…" Book Release!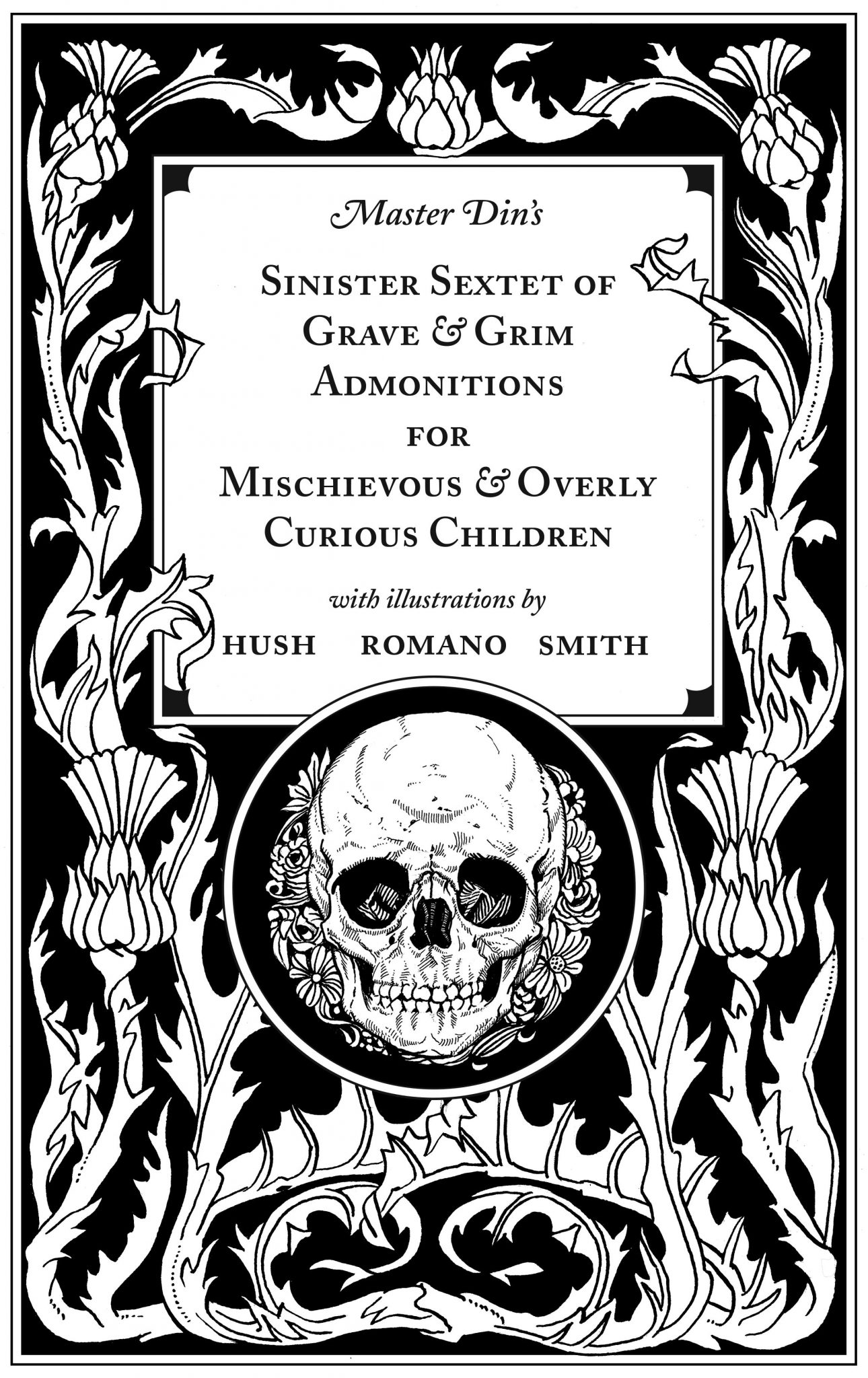 Welcome one and all for a book release fete for "Master Din's Sinister Sextet Grim and Grave Admonitions for Mischievous and Overly Curious Children" with poetry by Susurrus Din and otherworldly illustrations by Paul Romano, Jeremy Hush, and Dylan Garrett-Smith!
This event will also feature readings from poets par excellence Angelo Colavita, Kailey Tedesco, and Chris McCreary! Work of the illustrating artists will be available for sale.
This event is free to attend & 21+.
Enjoy this event with our Taco Tuesday specials:
$1 Tacos
$2.50 Tecate
a special Taco of the Month,
& half off all drafts 5-7 & 10-11pm
Join the Facebook Event and invite all your spooky poetry loving pals!
***
Angelo Colavita lives and writes in Philadelphia, where he serves as Founding Editor of Empty Set Press and Associate Editor at Occulum Journal. He is the author of two chapbooks of poetry, Flowersonnets (2018) and Heroines (2017), with work appearing or forthcoming in the Pigeon Anthology vol. 2, South Broadway Ghost Society, Dream Pop Journal, Luna Luna Magazine, Yes Poetry, Apiary Magazine and elsewhere online and in print. Follow him on Twitter and on Instagram.
Chris McCreary is the author of four books of poems, the most recent of which is [ neüro / mäntic ] (Furniture Press 2014). He's also the co-author, along with Mark Lamoureux, of Maris McLamoureary's Dictionnaire Infernal (Empty Set Press 2017), a chapbook of collaborative poems based on a 19th century guidebook to various demons, devils, and other menaces.
Kailey Tedesco is the author of She Used to be on a Milk Carton (April Gloaming Publishing) and These Ghosts of Mine, Siamese (Dancing Girl Press). Her most recent collection, Lizzie, Speak, won White Stag Publishing's full-length poetry prize, and it is available now. She is an associate editor for Luna Luna Magazine and a co-curator for Philly's A Witch's Craft reading series. You can find her work featured or forthcoming in Bone Bouquet Journal, Fairy Tale Review, fields, Witch Craft Mag, New South, and more.
***