Most Known Unknown: Reproductive Rights Art Show Fundraiser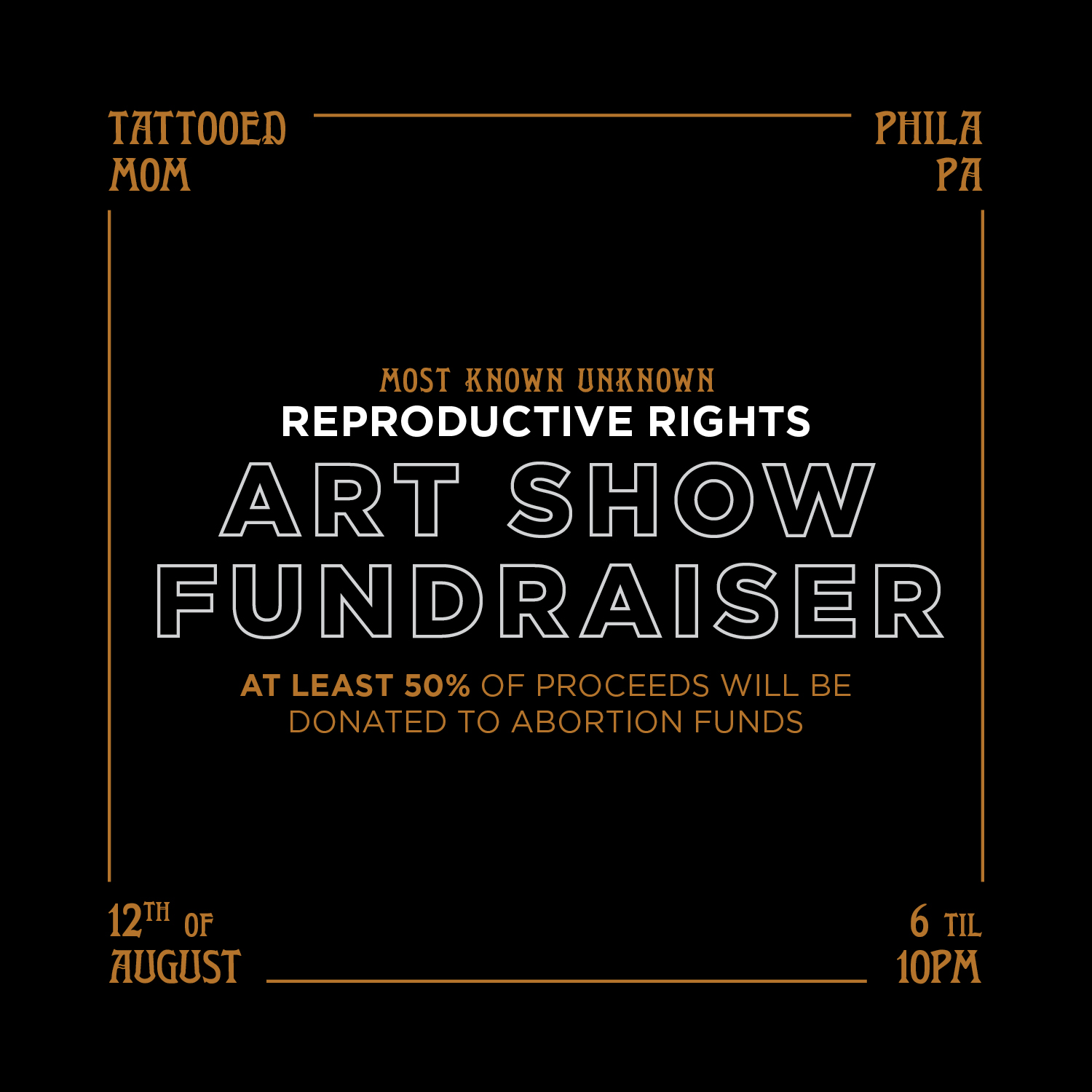 JOIN US FOR A REPRODUCTIVE RIGHTS FUNDRAISER! At least 50% of the proceeds from this event will be donated to multiple abortion funds (TBA).
FRIDAY, AUGUST 12TH
6-10PM
NO COVER // FREE FUN
CASH AND CARRY
ALL ARTWORK $100 OR LESS!
THIS SHOW IS OPEN TO ALL ARTISTS!
If you would like to participate in this show:
All you have to do is drop off your artwork at Tattooed Mom during one of the following drop-off times: August 5th, 5:30-8PM | August 9th, 5:308PM
Give your artwork to COREY DANKS
who will be DOWNSTAIRS AT TATTOOED MOM
During drop-off, please provide Corey with:
YOUR NAME | EMAIL ADDRESS | IG HANDLE | VENMO
50% of your sale will go to you, 50% will be donated. However, if you want to donate all of it, you are more than welcome!
Tattooed Mom will be serving tasty eats and ice cold drinks all evening.
Upstairs dining, bar access, and event entry is 21+ w/ valid ID.