Hocus Pocus: The Black Flame Quizzo!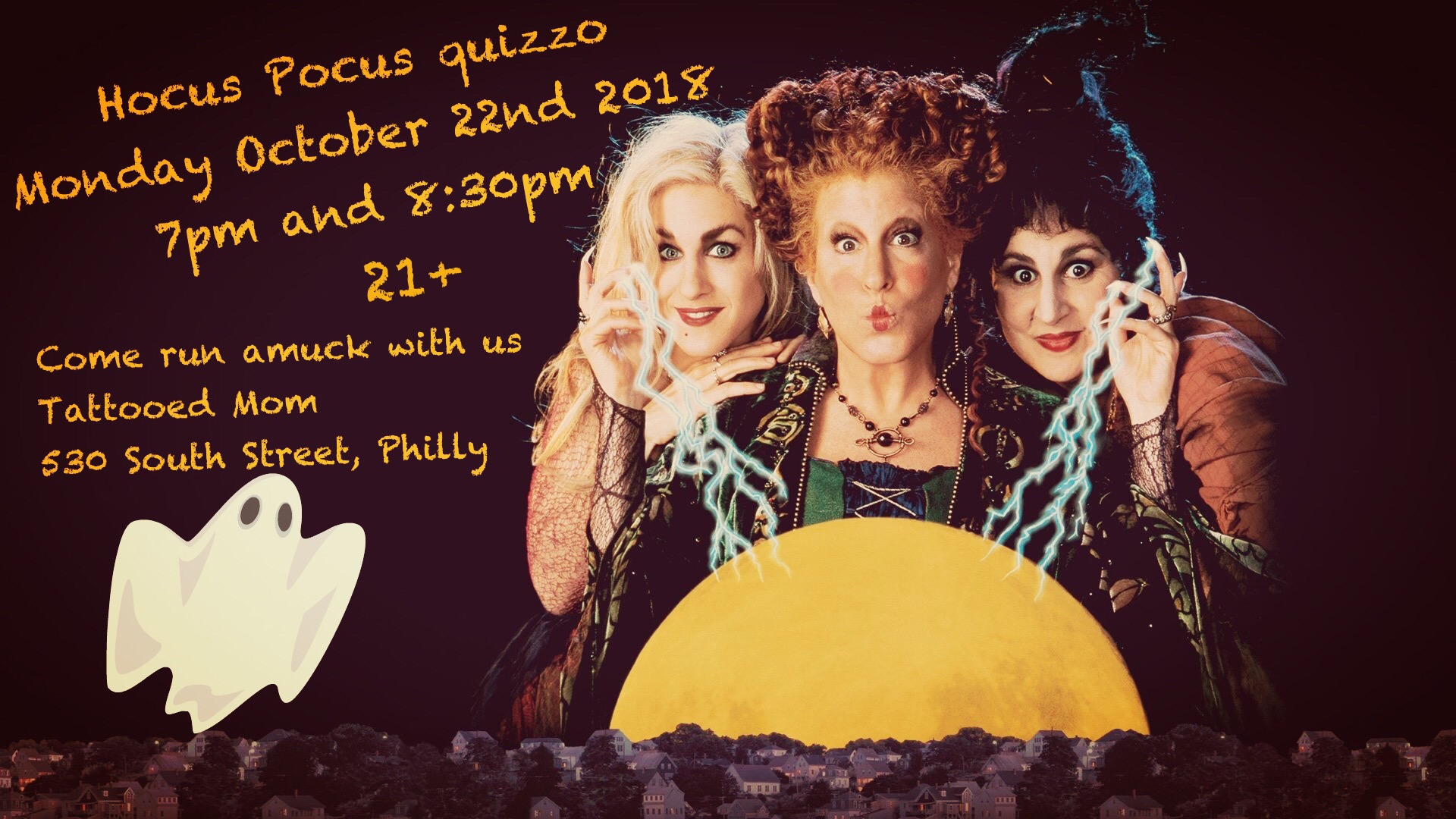 Miss Kitty Fantastico Productions is back at it again, and taking a break (for now) from Buffy quizzo! And what better theme could we have for October Quizzo than Hocus Pocus?!
There will be two quizzo sessions: 7pm & 8:30pm
This event is free and open to all! (21+)
Jump on your broom sticks, dress up like Madonna, grab some salt, and get ready to run amuck! Amuck, amuck, amuck!
Quizzo Details:
-Maximum 5 people per team!
-Costumes encouraged!
-Prizes!
-Drink & food specials!
-Hilarity!
-Maybe even a black cat!
⇒ RSVP Here ⇐
(RSVP opens on Monday, October 8th at 11am EST)
**Due to the popularity of this event, seating is first-come-first-serve with an RSVP, and an RSVP does not guarantee entrance to the event. This event is in high demand & seats fill up fast, so make sure you arrive on time!**
*EVENT EXCLUSIVE COCKTAIL*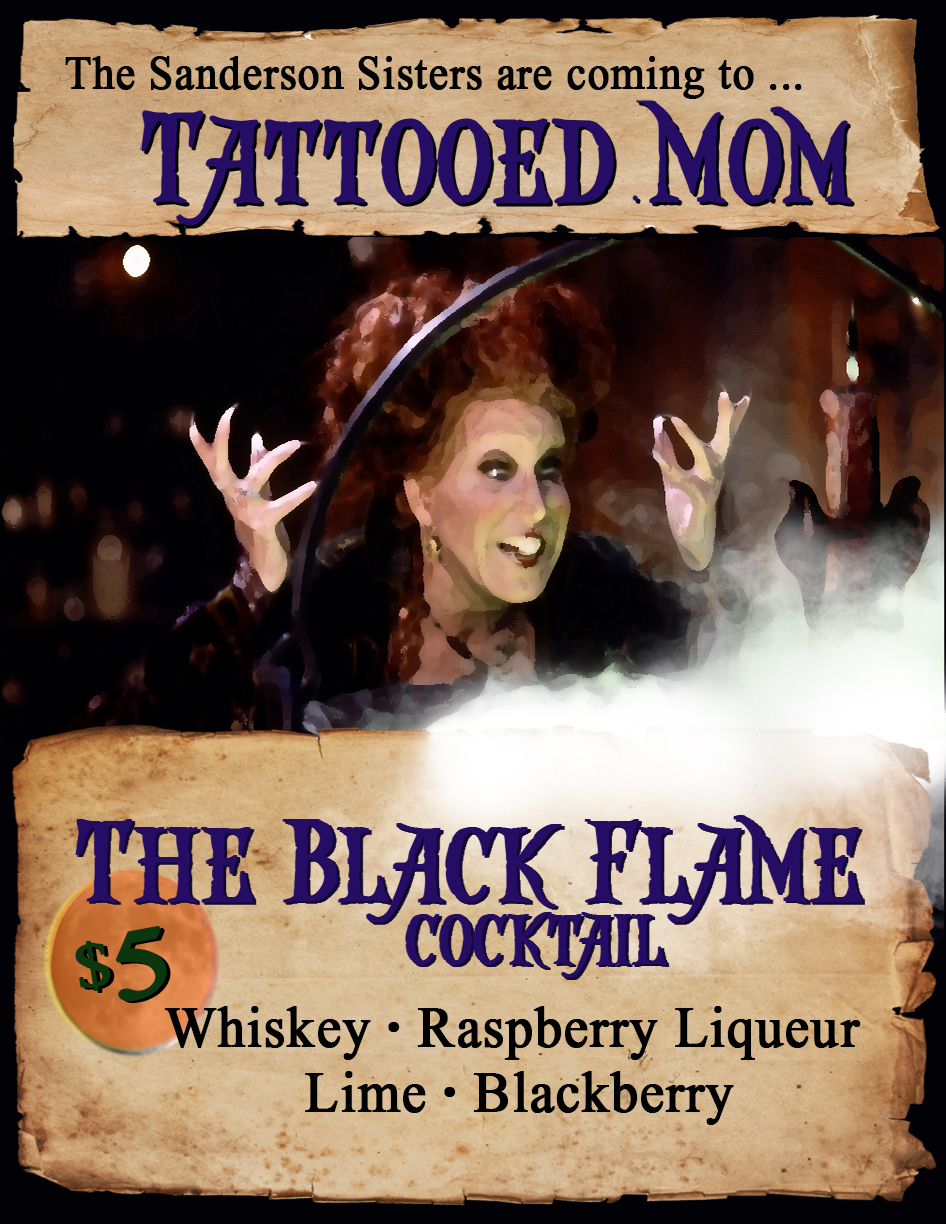 THE BLACK FLAME: Whiskey • Raspberry Liqueur • Lime • Blackberry  $5
Enjoy this event with our Meatless Mondays specials:
1/2 off our full veggie menu noon-10pm
& half off all drafts 5-7pm and 10-11pm
Join the Facebook Events and invite all your pals!