Father's Day with Tattooed Dad & Miller High Life!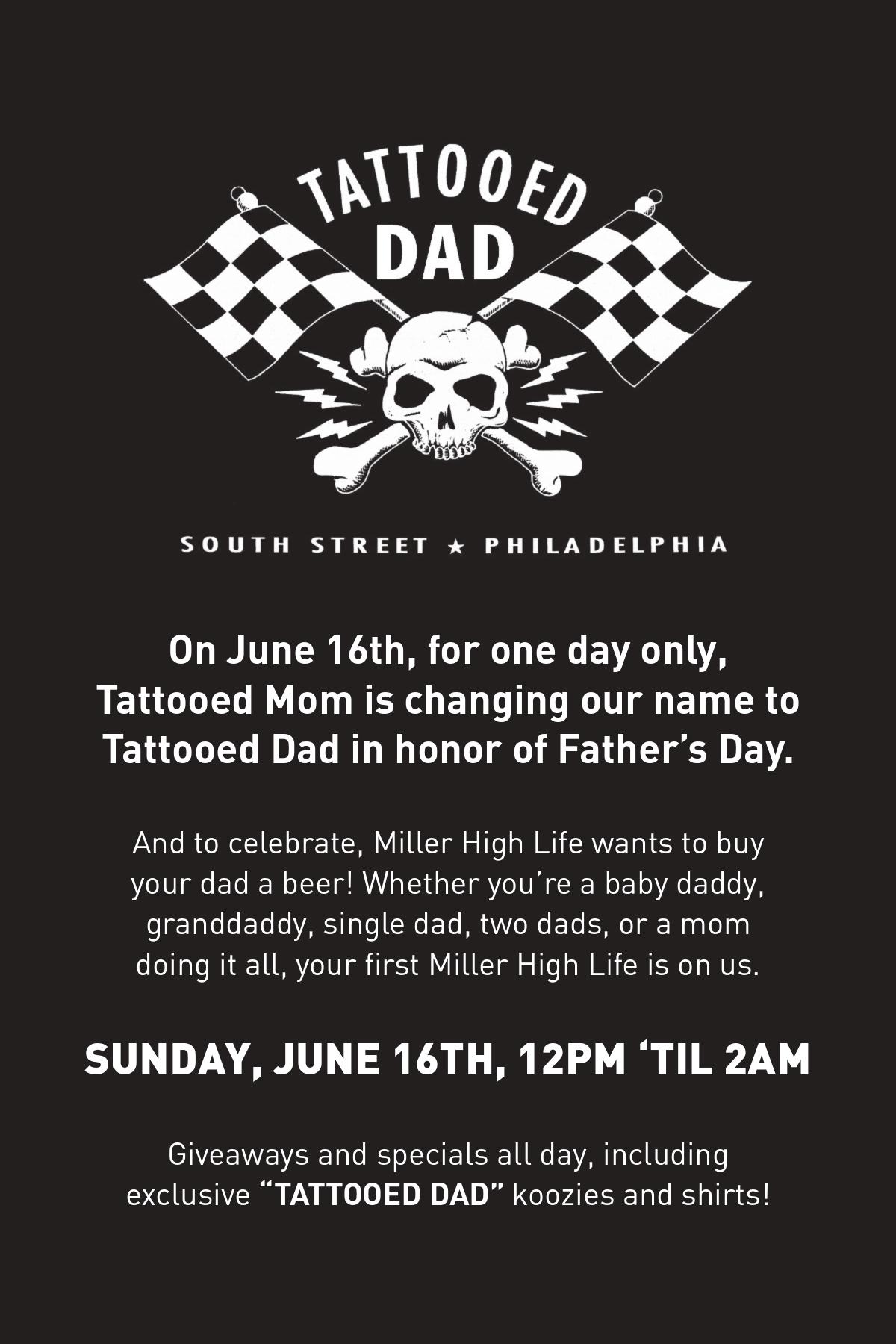 In honor of Father's Day, Miller High Life wants to buy your dad a beer!
On June 16th, for one day only, Tattooed Mom is changing our name to Tattooed Dad to celebrate the holiday! Whether you're a baby daddy, granddaddy, single dad, two dads, or a mom doing it all, your first Miller High Life is on us, all day. It's the classic dad beer that everybody can enjoy!
◆ WHEN: Sunday, June 18th, 12pm 'til 2am
◆ WHERE: 530 South Street, Philadelphia PA 19123 (aka Tattooed Dad)
◆ WHAT: A Father's Day celebration! Giveaways and specials all day, including exclusive "TATTOOED DAD" koozies and shirts!
Join the Facebook Event and invite all your favorite dads, papa pals, father figures, and parental pals!