EL TORO'S WORLD: A Pop-Up Jawn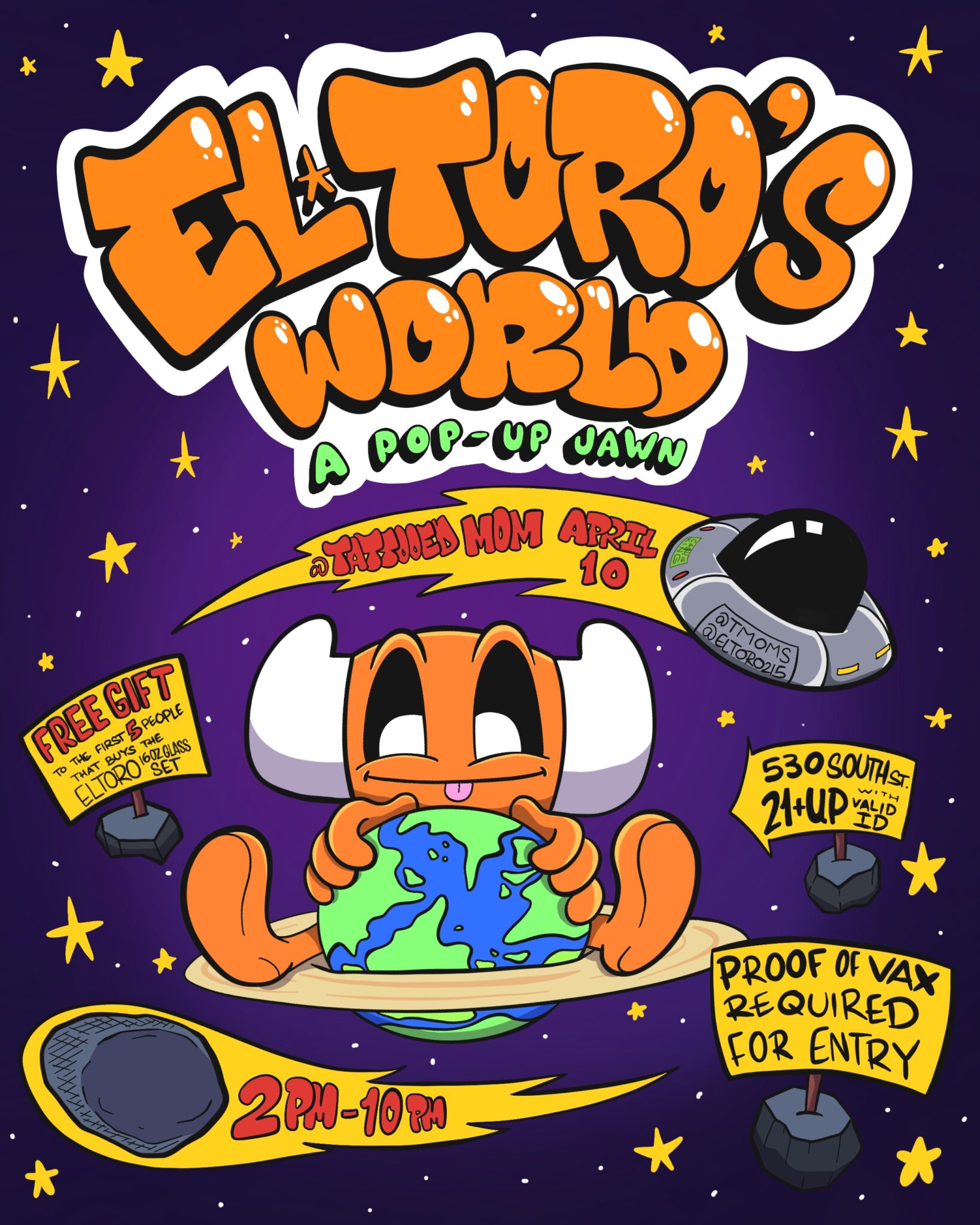 Prepare yourself, you are about to visit EL TORO'S WORLD at Tattooed Mom, where art and mischief collide!
Sunday, April 10th
2-10pm
NO COVER // FREE FUN
This place contains an endless amount of possibilities and the only thing restraining them is the imagination. You'll encounter big brawling brutes, the cutest lil' vandals you've ever seen, and a ton of adorableness in-between. Don't miss this 1 time opportunity where the veil between our 2 worlds is at its thinnest and you can travel to the magical place called EL TORO'S WORLD.
First 5 visitors who buy the 16oz glassware set gets a FREE gift. See you real soon!
Tattooed Mom will be serving tasty eats and ice cold drinks all evening.
Upstairs dining, bar access, and event entry is 21+ w/ valid ID.
Note: At this time, proof of vaccination is also required for entry.