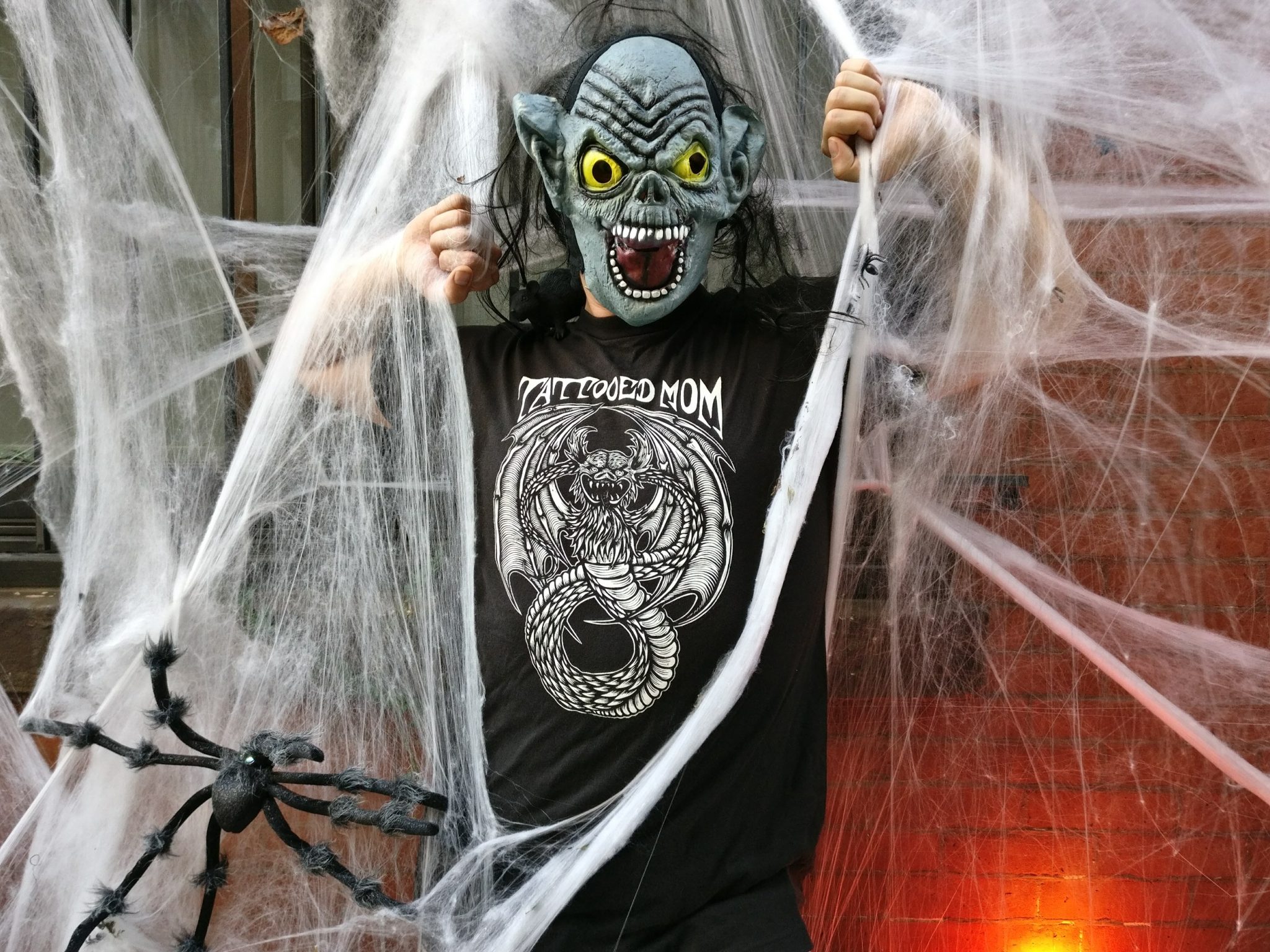 We've invited some of the talented folks who make Mom's & the South Street community beautiful to help celebrate our 20th year with a specially commissioned tee shirt designs. The second edition in our 20th Anniversary Artist Series tees is by Dennis McNett of Wolfbat Studios. His fantastic multimedia work (wood carvings, sculpture & installation, painting & wood block prints) capture the love we have for punk, mythology & skateboarding in a bold kick ass style. His piece for the Haha x Paradigm electrical box series is on our corner at 6th & South. We regularly pay homage to it on our way to Dotties Donuts, Starr Garden or Blackbird Pizza.
We're beyond stoked to be able to share a piece of his wearable art with you.
We asked Dennis how his first visit to Mom's inspired his design:
"I was visiting friends in Philly some time around 2005 and they took me to Tattooed Moms. I remember it being layered with familiar stickers, tags and art letting me know friends and cohorts had been there before. It had a punk rock weirdo hideout feel that was like a warm blanket that cold night. I was honored when asked to do a graphic to celebrate their 20th year anniversary. It had to be a unique creature of the night just like Moms, so a batsnake it was:)"
The Wolfbat x TMoms 20th Anniversary tee shirt will be released on October 30th. Available in a discharge bleach design on a black tee in a full range of sizes. Limited edition run, so don't sleep!
We're excited to share more of these special designs with you over the next 12 months. Stay tuned for details on the next 20th Anniversary Artist Edition tee shirt.