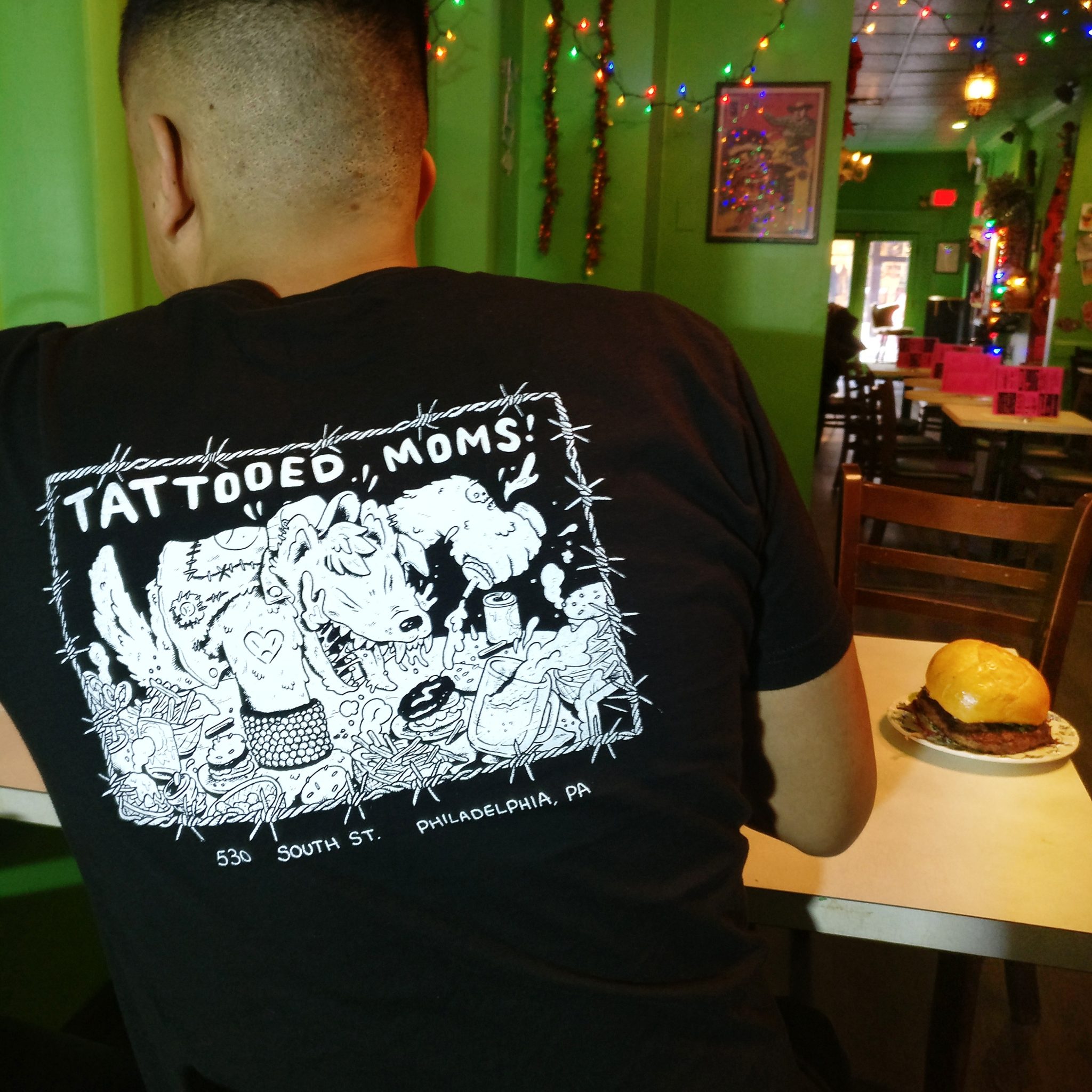 Over the past 21 years, we've been honored to work with a number of talented folks who help make TMOMs & the city of Philadelphia beautiful, and we're ending 2018 with a new installment to our Artist Edition Tees from Michael Sweater, amazing comic book artist & author of "Please Destroy My Enemies"!
Michael's comics can be found across the internet, including their Instagram & Patreon, and their round-headed characters can be seen battling the hurdles of anxiety, self-consciousness, and real life, all while making us giggle every step of the way. We're thrilled to welcome Michael to this series with a new piece of wearable art!
Originally commissioned by us for an issue of the Philadelphia Secret Admirer, the inspiration for Michael's piece was the irresistibly delicious food at Mom's! "Tattooed Mom is the one place I know I can always find something to satisfy my hunger, no matter what dietary restrictions I have that month," Michael said. "The vegan burgers are so good, [they are] my go-to even when I am eating meat."
This Michael Sweater x Tattooed Mom Artist Edition tee will be released on December 17th. Available with white ink on a black tee, in a full range of sizes. Limited edition run, so make sure you grab one for yourself and all your TMOMs loving family & friends!
Model: Dan Perez • Photography: Elijah Snyder-Vidmar
Keep your eyes peeled in 2019 for Michael's new project, Good Boy Mag, a comic magazine co-run by Michael and their partner, Benji Nate!