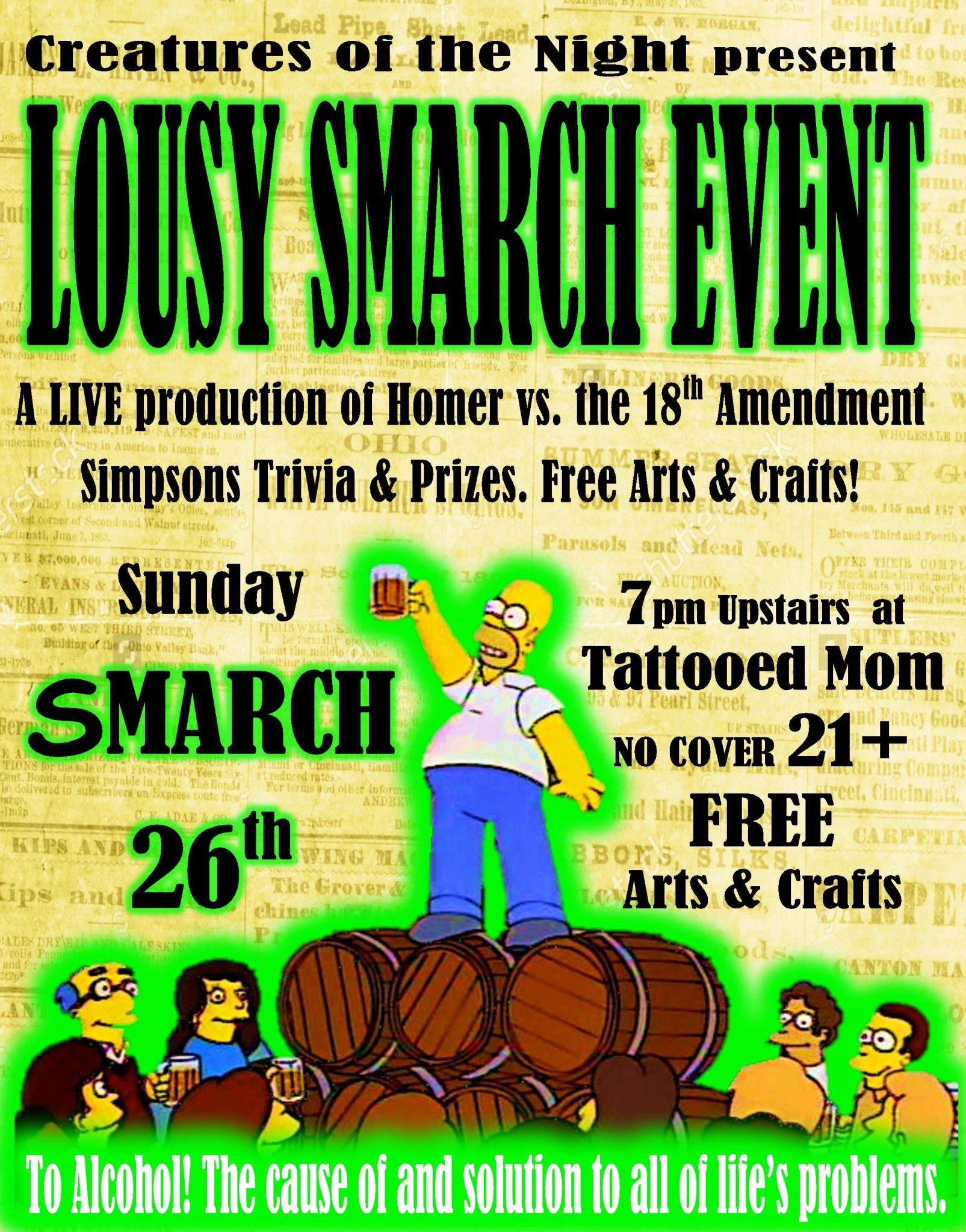 Unfortunately, due to an injury, this event has been cancelled.
This lousy Smarch weather getting you down?  So, why not brave the weather and experience a LIVE version of the Simpsons?
Test your Simpsons trivia knowledge for a chance to win awesome stuff!
Colour, glue, sticker, and glitter to your heart's content with FREE CRAFTS!
Witness a LIVE reenactment of "Homer vs. the 18th Amendment", done in the style of an old time, golden age radio show!
$2 Pabst Blue Ribbon 16oz. pounders
1/2 price tater tots: your choice of original, cheesy, poutine, BBQ or parmesan pepper!
Half off drafts 10-11pm