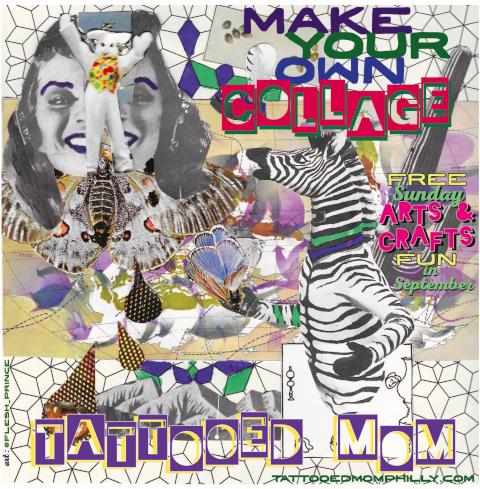 Cut, paste, & craft your way through September with FREE Sunday Arts & Crafts: Collage Art at Tattooed Mom!
Enjoy stacks & stacks of vintage magazines, cool backgrounds, stickers, and all the regular goodies of our crazy craft table EVERY Sunday in September! We'll being hanging the best collages in our DIY arts & crafts gallery.
Enjoy this event with our delicious food & drink menu,
half price drafts from 5-7 & 10-11pm,
& let your crafting continue into the night with $2.50 Miller High Life & 1/2 price tater tots 7pm til midnight.
Mix and match your creative spirit every Sunday, only at TMOMs!