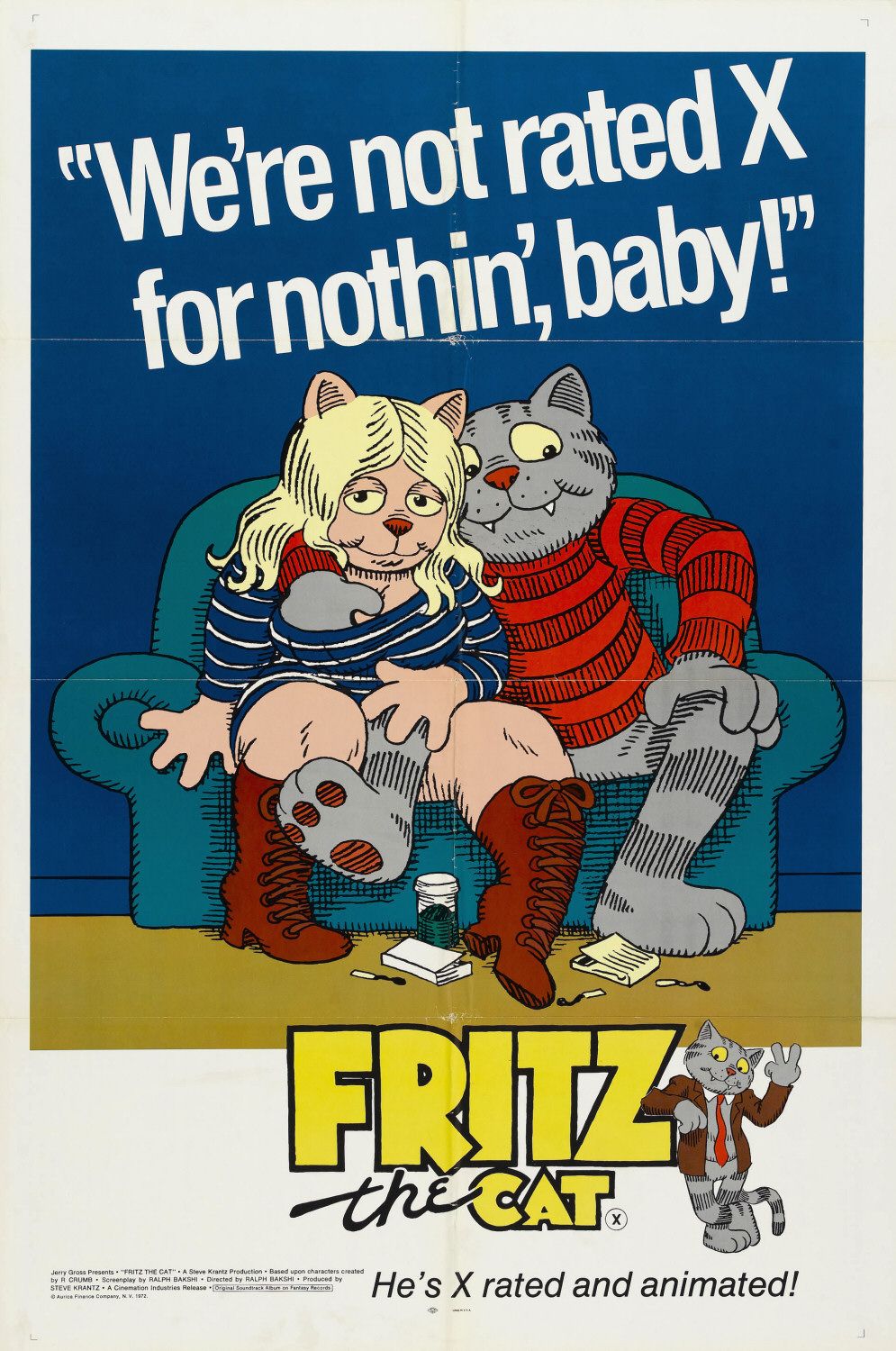 Cinema Ray presents Ralph Bakshi's feature film debut and the first animated film to receive an X rating, Fritz the Cat.
Watch Fritz the swinging college student navigate his way through the wild 60's, sex, drugs & rock 'n roll. Come early to catch a few pre-show shorts and oddities, and you could win a prize in the lucky ticket draw!  This event fills up fast!
All profits from this screening will benefit Josephine Brigandi's mother.
Doors open at 7:15pm
$5 admission
$1 beef or bean tacos
$2.50 Tecates
1/2 off all draft beer 5-7 & 10-11pm