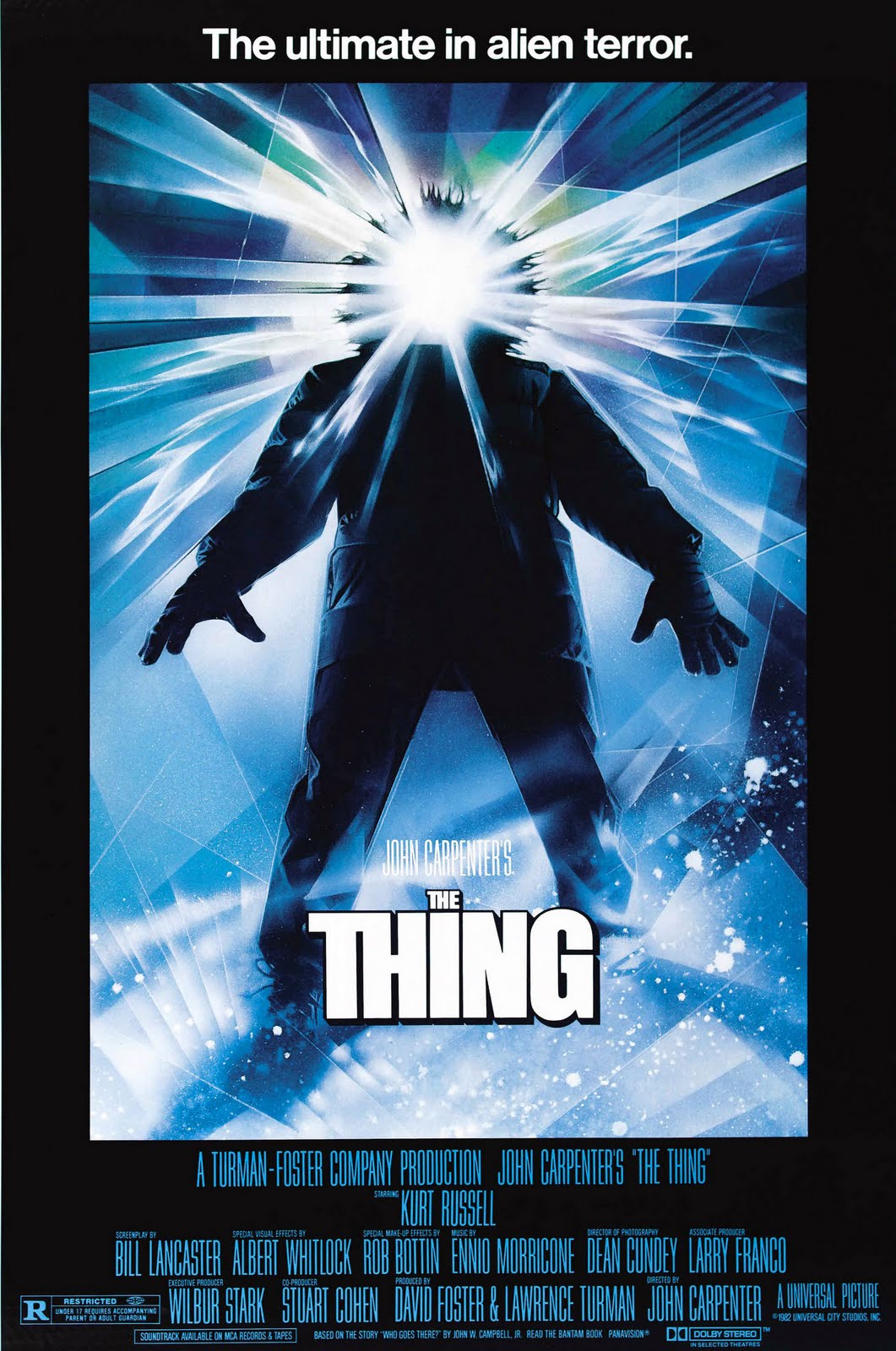 2/20/18: Due to illness, this event has been cancelled.
If you'd rather not spend the rest of this winter TIED TO THIS FUCKING COUCH, Cinema Ray's got you covered with a screening of John Carpenter's The Thing!  Experience the timeless beauty of practical effects & animatronics while you attempt to figure out just who has been assimilated.
Early arrivals will get a ticket for a Lucky Drawing!  Shorts & oddities presented before the feature film.
Doors at 7:15, starts at 8pm.
$5 admission
$1 beef or bean tacos, until we run out!
$2.50 Tecates
Half off drafts 5-7pm & 10-11pm