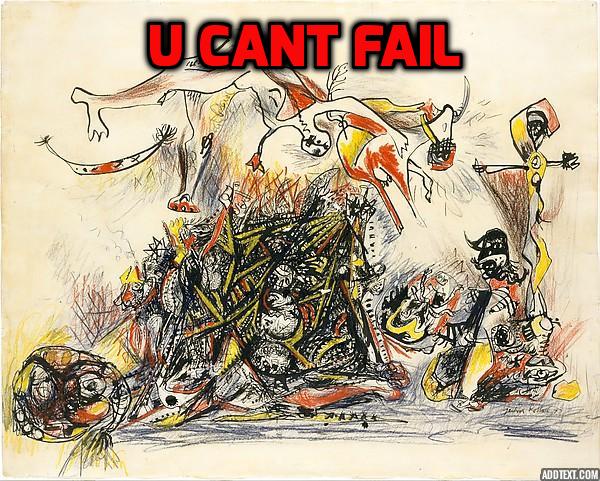 The popular art series You Can't Fail is headed back to Tattooed Mom! Join us for an evening of works in progress & new performances brought to you by Chris Davis!
WEDNESDAY, MAY 25TH
DOORS 7PM + SHOW 8-10PM
NO COVER // FREE FUN
RSVP: FB EVENT
First time performers, seasoned veterans, and everyone in between are welcomed onto the stage to present new works & works in progress including: visual art, photography, theater, dance, performance art, comedy, story-telling, poetry, prose, sculpture, ballet, film, stand-up… ANY and ALL art will be presented in the back room at Tattooed Mom's (2nd floor).
Featuring:
Nate Holt
Ben Kunkle
Bellisant
Christina Rosso
Sean Hanrahan
Doug Williams
Mary McCool
Julia Brandenberger
Kelly McCaughan
Sina Tafazoli
Alex Vogelsong
Kate Carey
Mike Weigand
Nick Perilli
Jamie Grace-Duff
Chyanna Kemp
Megan Carey
Jack Tobin-Gross
Tattooed Mom will be serving tasty eats and ice cold drinks all evening.
Upstairs dining, bar access, and event entry is 21+ w/ valid ID.