Star Wars Quizzo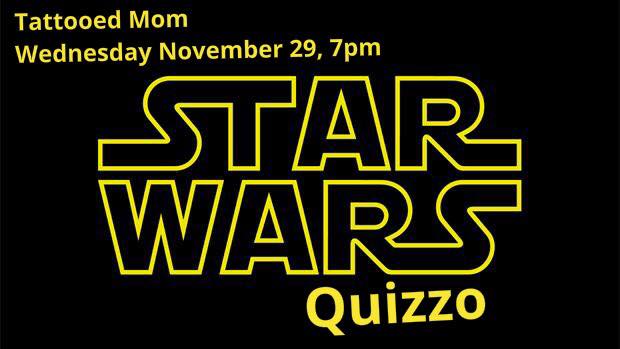 Join Miss Kitty Fantastico productions, the troupe who brings you the nerdiest quizzo events in Philly, and let your force be awakened with Star Wars quizzo just before The Last Jedi comes out!
This event WILL fill up, so get here early for a chance to WIN!
Performance following quizzo by the Force herself, Kyla Ren.
FREE admission!
$4 Hamburgers & Vegan Burgers until midnight
$2 Narragansett Lager Tall Boys all day
Half off all drafts 5-7 & 10-11pm