Shock Exchange Vol. 3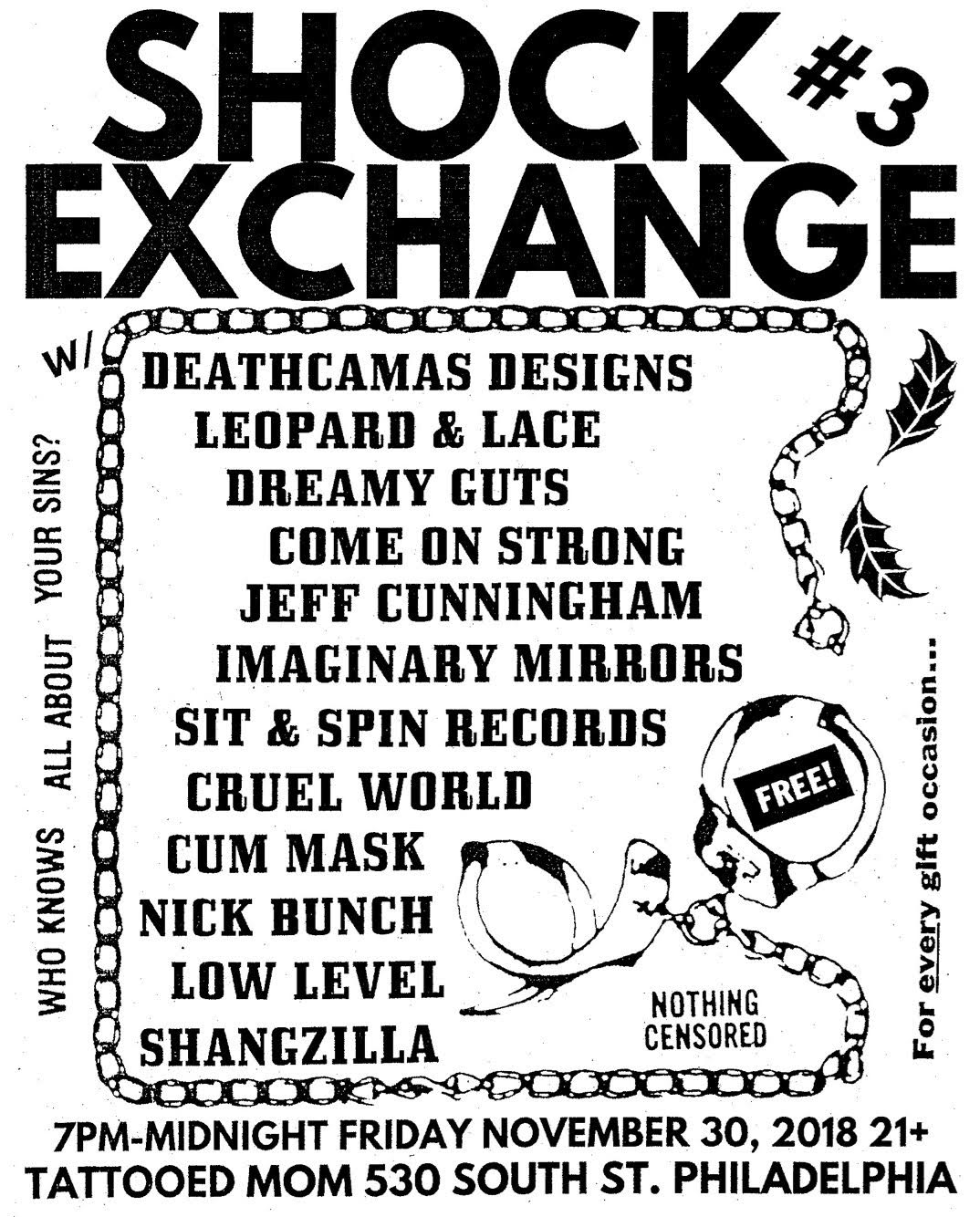 The best punk market in all of Philadelphia is returning to Tattooed Mom!
Eat, drink, do some holiday shopping, AND support artists/small businesses in your local scene!
This event is free & 21+
Vendors include:
DEATHCAMAS DESIGNS: Handcrafted pyrography & chainmail jewelry
LEOPARD & LACE (RVA) : Rock n' Roll body suits/haltertops etc. Bikini girls with machine guns!
DREAMY GUTS: Gruesome-cute illustrator. Comics and prints.
COME ON STRONG: Silkscreened shirts and accessories for freaks, faggots, punks and porn addicts.
JEFF CUNNINGHAM: Transient visions, dark art.
IMAGINARY MIRRORS (RVA): Custom mirrors, jewelry and stained glass.
SIT & SPIN RECORDS: Philly's punk rock record store
CRUEL WORLD: Curated vintageXmodern clothing
CUM MASK: Psychedelic-evil, dead flesh princess. Art prints and accessories
NICK BUNCH: Philly drunk comics. Zines, stickers, shirts and more!
LOW LEVEL: Photocopy maverick. Non-digital designs seen out on the streets, on your wall and on your clothing.
SHANGZILLA: Film photographer capturing the Philadelphia underground's most fabulous and photogenic.
Enjoy half off all drafts before and during this event from 5-7pm and 10-11pm.
Join the Facebook Event and invite all your pals!