MEETUP: Feminist Flea Market & Craft Fair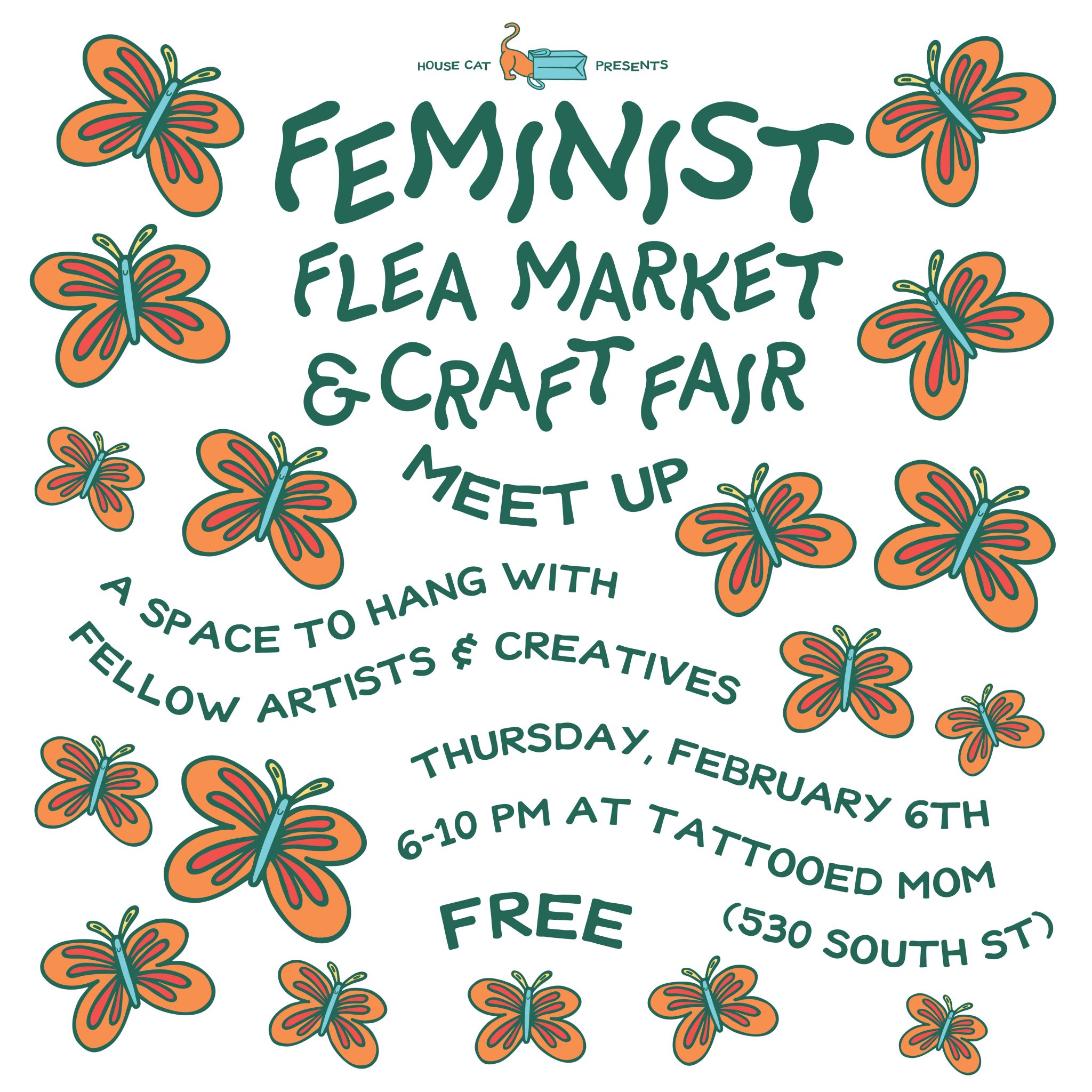 FEMINIST FLEA MARKET & CRAFT FAIR *MEETUP*
Over the past four Feminist Flea Markets & Craft Fairs, House Cat hosted 250+ vendors & artists and over 5,000 people. To celebrate all the amazing folks they've met, they're hosting a space where everyone can all just hang out and get to know each other! This event is for all past vendors, people interested in vending in the future, and any artists & creatives who just want to make new friends.
UPSTAIRS // 21+ w/ VALID ID // FREE
Enjoy this event with our Pierogi Thursday specials:
50¢ vegan potato & onion pierogi from noon-10pm
& half price drafts 5-7pm and 10-11pm
Join the Facebook Event and invite all your pals!
——-
THIS IS A SAFER SPACE –> https://www.housecatpresents.com/policies/
——-
ACCESSIBILITY INFO
The event is upstairs at Tattooed Mom, all the way in the back room. This space is up a full flight of stairs with no elevator, and seating is limited. Please message House Cat if you have any questions about accessibility!
——-
UPCOMING FEMINIST FLEA MARKET & CRAFT FAIR
We'll be announcing the next Feminist Flea soon! Like us on Facebook, follow us on Instagram (@feminist_flea & @housecatpresents), and/or signup for our mailing list at the link below to stay updated!
http://bit.ly/HouseCat-Newsletter