Joe Boruchow "Remove Rizzo" skateboard release party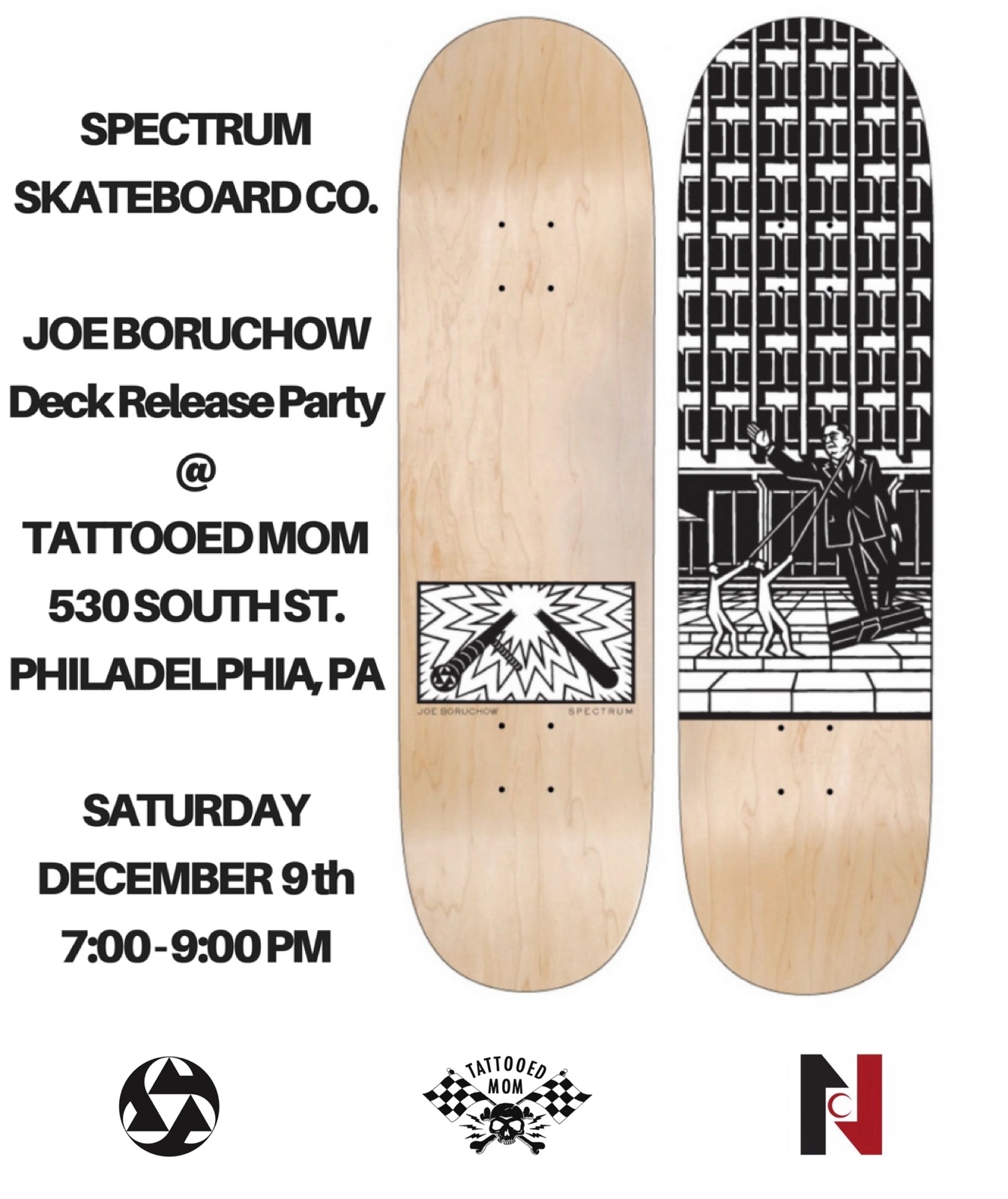 To celebrate the removal of the Rizzo statue, Spectrum Skateboard Co. is releasing a new deck featuring Joe Boruchow's "Remove Rizzo" piece from April 2016.
Now's your chance to grab one of the first available!  Boards, shirts, and other Spectrum Skateboard Co merch will be set up for your shopping pleasure…PLUS, meet the artist himself!  Joe B. will have new wheatpaste art up in the upstairs bar, so come check it out before it's lost to time.
$2 PBR from 7-9pm
Half off drafts 5-7pm & 10-11pm