Holiday Vegan Drinks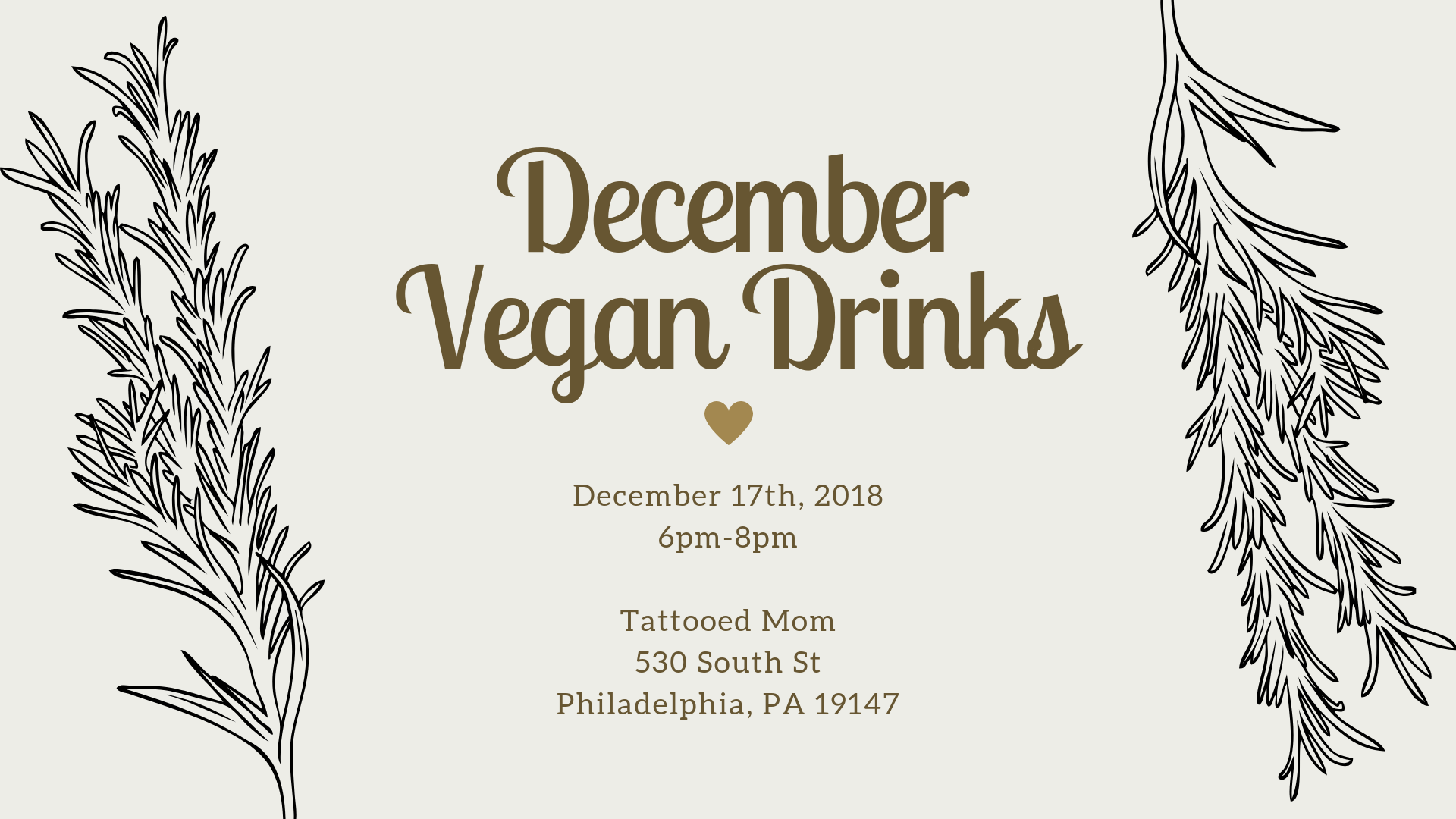 Join The Humane League Philadelphia at Tattooed Mom for some end of the year celebrating with tasty drinks, yummy food, and good cheer all around!
This is a great opportunity to let loose and meet others interested in helping animals! This is a fun, friendly, and inclusive event for vegetarians, vegans, and veg-curious folks!
The Humane League's safe space policy will be in effect at this event to ensure everyone feels welcome and comfortable. Please read the policy here.
Enjoy this event with our Meatless Mondays specials:
1/2 off our full veggie menu noon-10pm
& half off all drafts 5-7pm and 10-11pm
Join the Facebook Event and invite all your veg-loving & veg-curious pals!