Emo Night Quizzo: It's Not a Phase, Mom!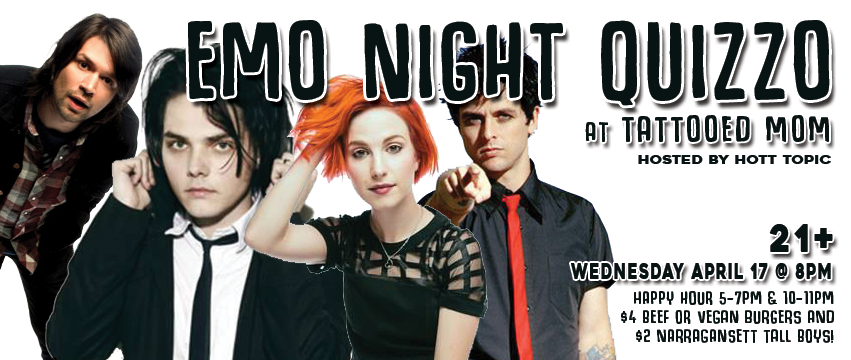 Welcome to the EMO NIGHT QUIZZO – It's Not A Phase Mom!
Hosted by HOTT TOPIC!
Questions get in too deep at 8PM. Will you hit or miss?
Come early and stay late for Tattooed Mom's Burger Wednesday Specials:
– $2 Narragansett Lagers all day
– $4 Mom's & Vegan Burgers noon-midnight
– Half off ALL drafts from 5-7PM & 10-11PM
Three Cheers For The Prize Pack! Winning team will receive a Tattooed Mom's shirt, Mom's chip (50c off every item not already on sale, and good for life), and a gift certificate.
Join the Facebook Event and tell all your friends!