Aboveground-Arts BODY: Art Show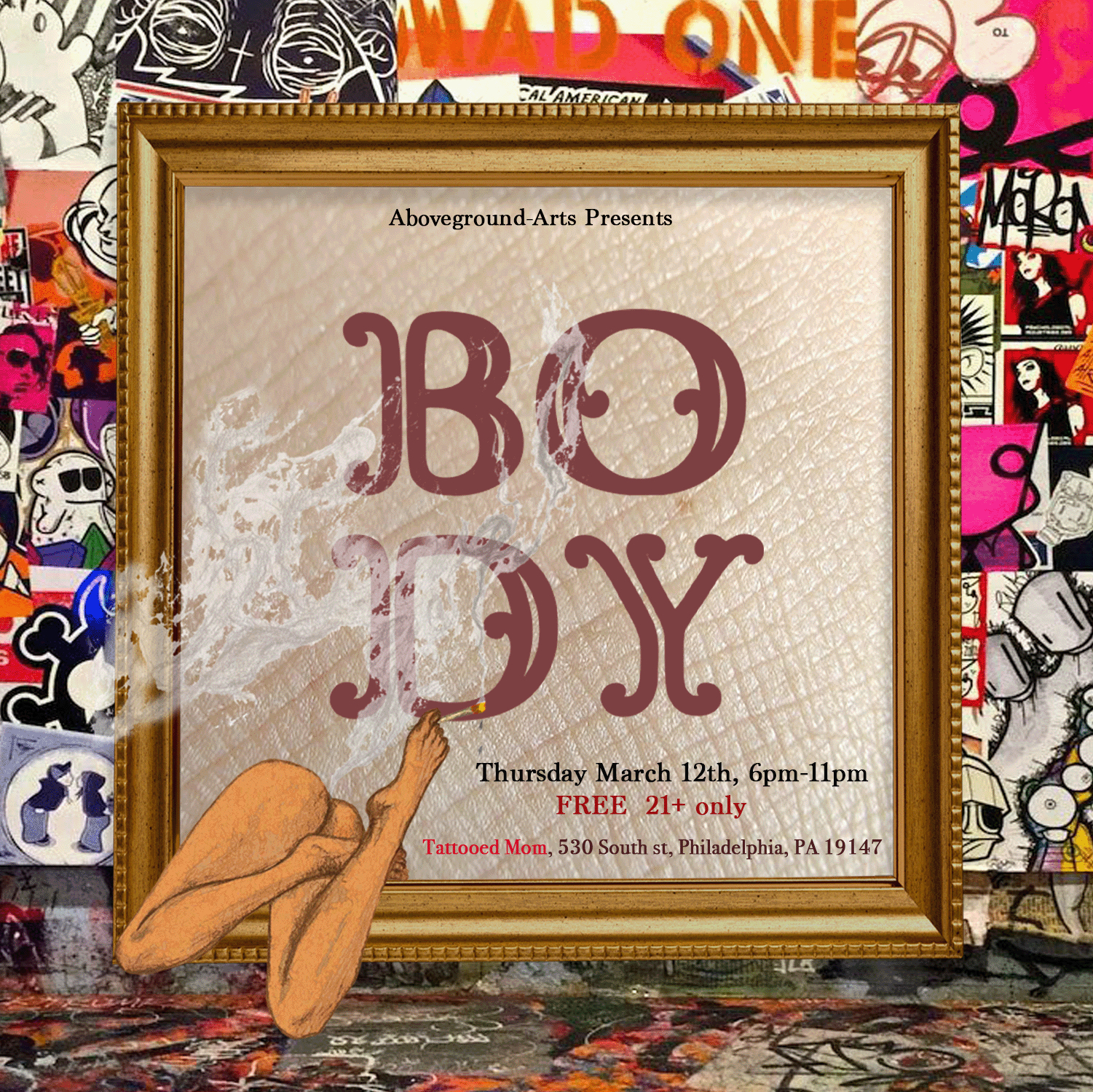 Aboveground-Arts is hosting a BODY themed event, featuring local and international artists, displaying artwork, illustrations, and sculpture art. All artwork will embody the topic of body image through unique interpretations. Artwork will be available for sale, along with new merch from each artist.
UPSTAIRS // FREE // 21+ w/ VALID ID
Featuring:
_ Mango Benaim
_ Dahlia Phirun 
_ Sam Levson 
_ Andi Mead 
_ Faye Zhang 
_ Kat Nzingha
Enjoy this event with our Pierogi Thursday specials:
50¢ vegan potato & onion pierogi from noon-10pm
& half price drafts 5-7pm and 10-11pm
Join the Facebook Event and invite all your pals!