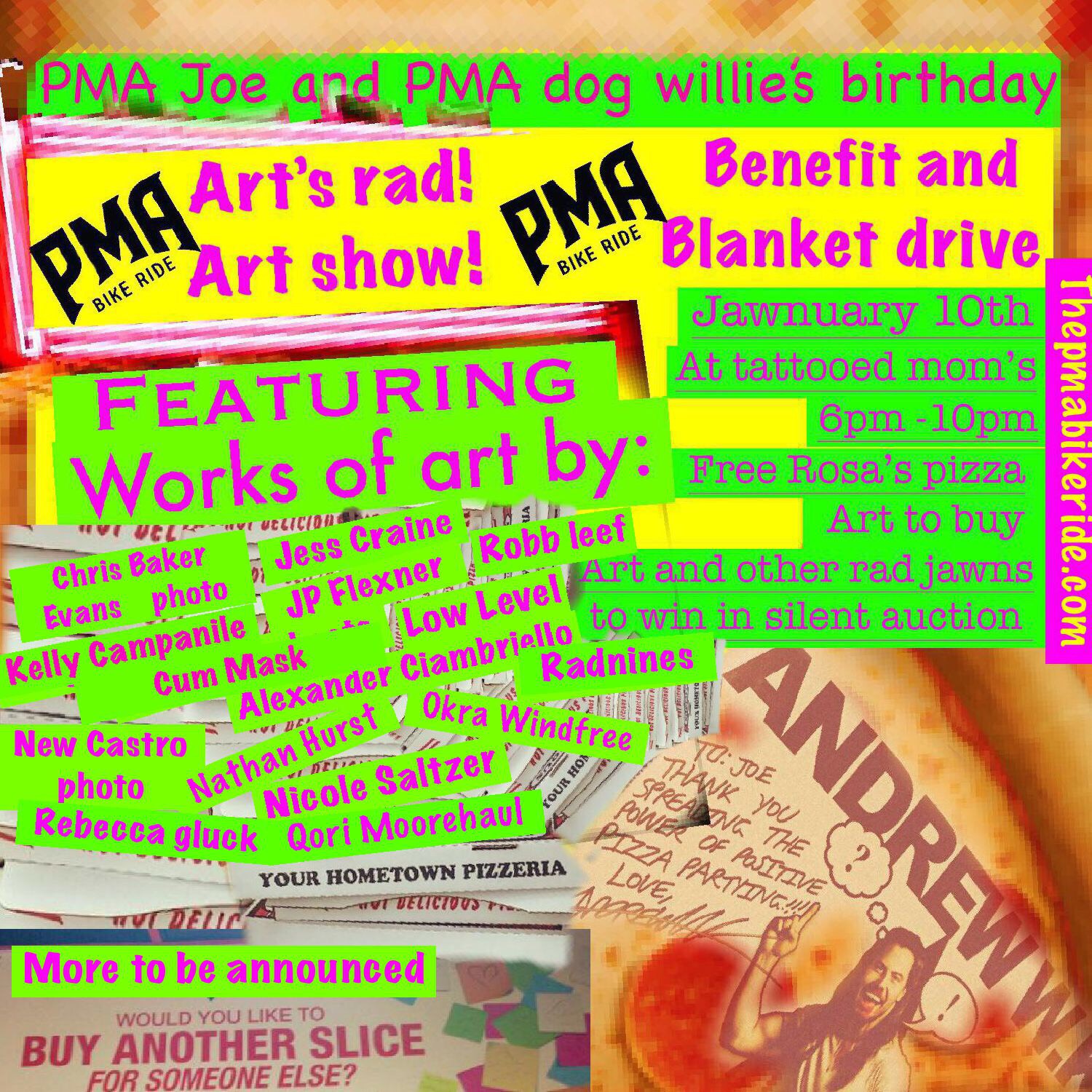 Celebrate PMA Joe's birthday by helping those less fortunate.  It's cold and people on the street could def use blankets, so bring your extra blankets or throw some money towards helping to buy some!
FREE PIZZA!
Silent Auction!
Loads of art to buy!
Featuring works of art by:
Rob Leef
Jess Craine
Chris Baker Evans photo 
Low Level
Kelly Campanile
Cum Mask
Alex Ciambriello
New Castro photo
Okra Windfree
Nathan Hurst
Rachel Lopez
Nicole Saltzer
& MORE
The PMA Bike Ride is a charity bike ride that delivers smiles and pizza to the hungry on the streets. Now an official non-profit! With so much negativity in the world we need to do everything we can to be the change and spread PMA.