Events
Events Search and Views Navigation
July 2018
November 2018
December 2018
January 2019
February 2019
March 2019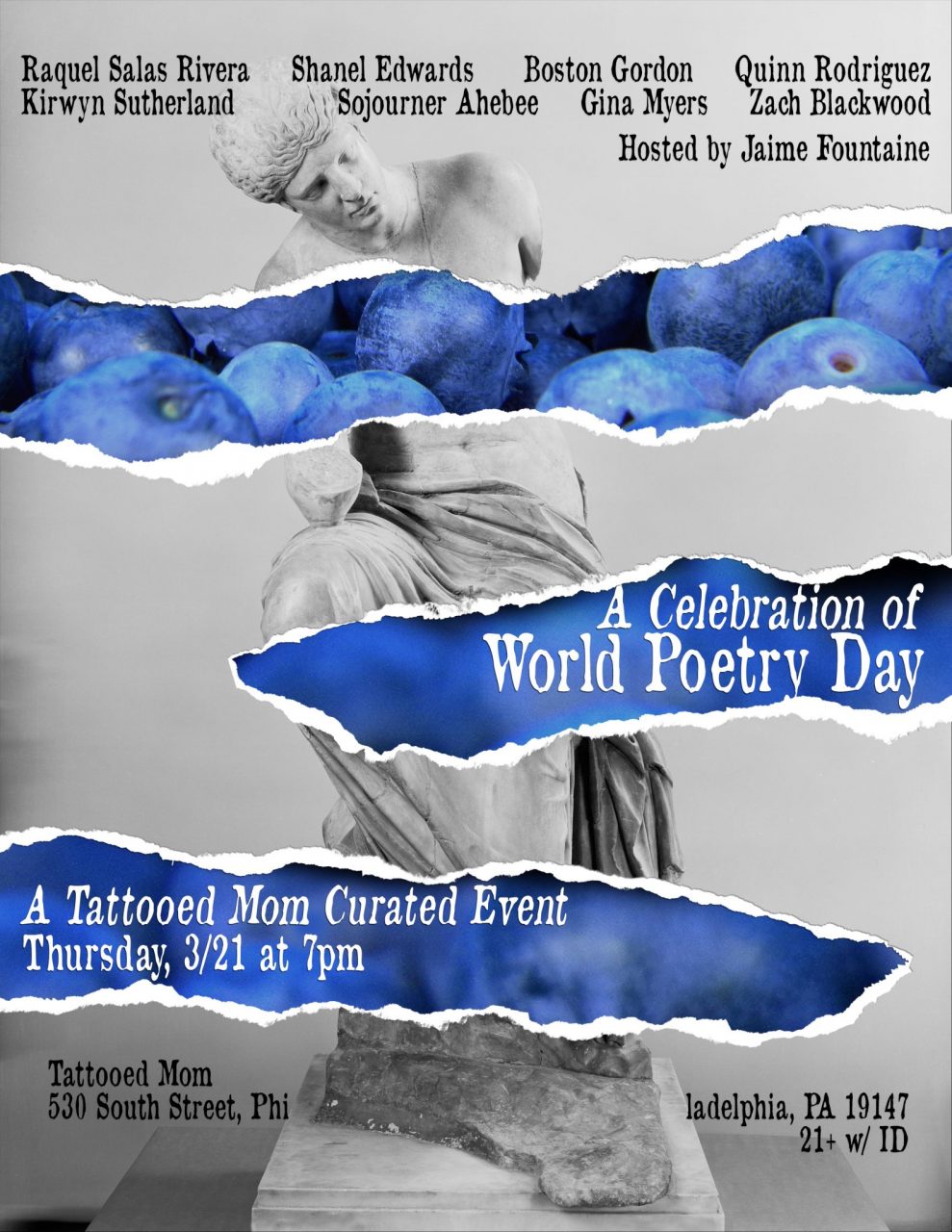 Join us for the first ever Tattooed Mom curated Celebration of World Poetry Day!
For this event, we hand picked a few of our favorite local poets and asked that they each pick a poet whose work inspired them, whose words they wanted to lift up, and whose poetry deserves recognition. The resulting line-up is an astonishing & diverse group of voices, all converging at Tattooed Mom on March 21st, celebrating the internationally recognized World Poetry Day.
Featuring:
Raquel Salas-Rivera
Shanel Edwards*
Boston Gordon
Quinn Rodriguez**
Kirwyn Sutherland
Sojourner Ahebee***
Gina Myers
Zach Blackwood****
Hosted by Jaime Fountaine
Flyer by Sarah Cowell
*Chosen by Raquel Salas-Rivera
**Chosen by Boston Gordon
***Chosen by Kirwyn Sutherland
****Chosen by Gina Myers
Enjoy this event with our Pierogi Thursday specials:
50¢ vegan potato & onion pierogi from noon-10pm
& half off all drafts 5-7pm and 10-11pm
Join the Facebook Event and invite all your poetry-loving pals!
Find out more »
April 2019
October 2019
Looking to book an event at Mom's?