Donation Day: V Marks The Shop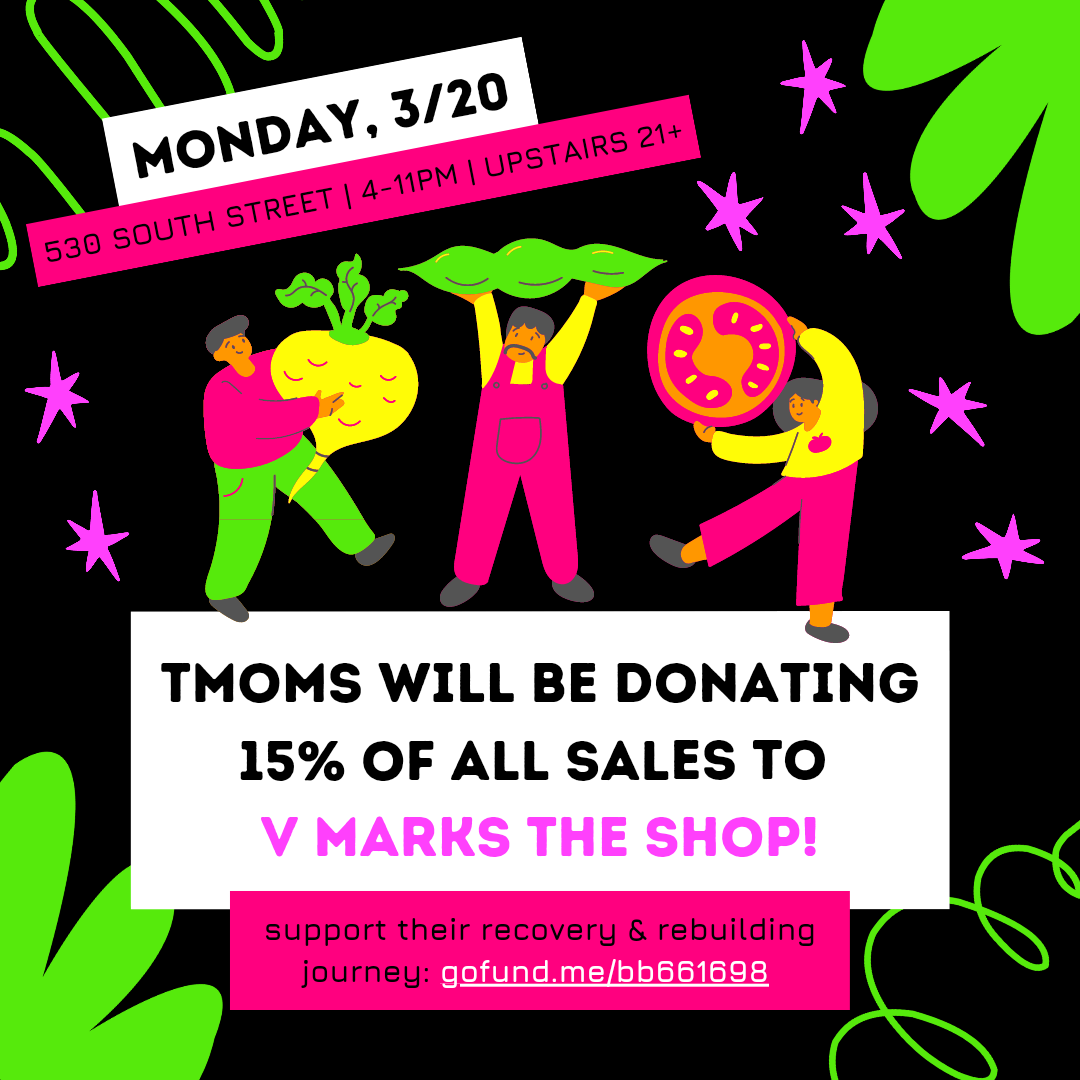 WHAT: TMoms Donation Day
WHEN: Monday, March 20th
***
***
On Monday, March 20th, TMoms will be donating 15% of ALL SALES to V Marks The Shop's recovery and rebuilding GoFundMe (and ALL SALES includes to-go & delivery)!
Find other ways to support V Marks The Shop below. Give them a follow, donate directly, and spread the word!
***
More about this organization:
V Marks The Shop is a Black and Queer Owned vegan grocery store located in South Philadelphia. V Marks The Shop is committed to veganism and food access, and they aim to remove the "inconvenience" of leading a compassionate, vegan lifestyle!
Follow V Marks The Shop:
Website | Facebook | Instagram | Donate
***
💞 LOVE & GOOD TIMES ALWAYS 💞