Buffy the Vampire Slayer Quizzo: March 2019
Come one come all (but bunnies, please stay away). Break out your stakes, amulets, Claddagh rings, & crosses–and brace yourself for an interactive event unlike anything you've seen before. Buffy Quizzo is coming back to Tattooed Mom!
To make this very popular event more cozy for all you slayers, vampires, and demons, we'll be hosting two rounds, at 5pm & 6:30pm! Both 21+ w/ valid ID!
Quizzo Details:
-Maximum 5 people per team!
-Costumes encouraged!
-Prizes!
-Drink & food specials!
-Hilarity!
-NO BUNNIES!
Grab Mr. Pointy, some holy water, & get ready to face the forces of evil and stake the competition!Donations are welcomed and much appreciated, and go to supporting the LGBTQ Scoobies & hosts.
*EVENT EXCLUSIVE COCKTAIL*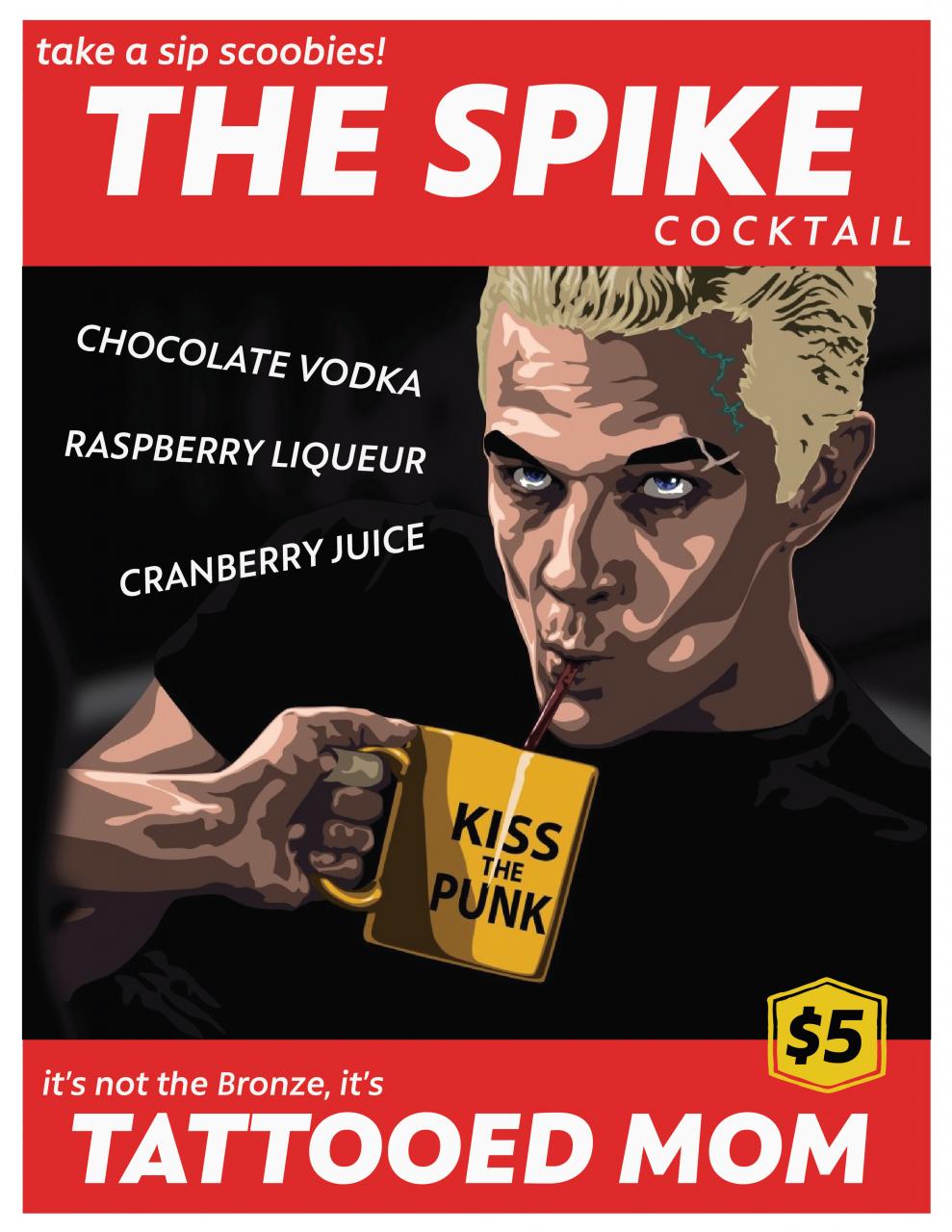 THE SPIKE: Chocolate Vodka • Raspberry Liqueur • Cranberry Juice • $5
Enjoy half price drafts before and after this event from 5-7pm and 10-11pm, plus $2 PBR tall boys & half price tots 7pm-close!
Join the Facebook Event and invite all your slayerette pals!