Riot Nerd 90's Craft Bazaar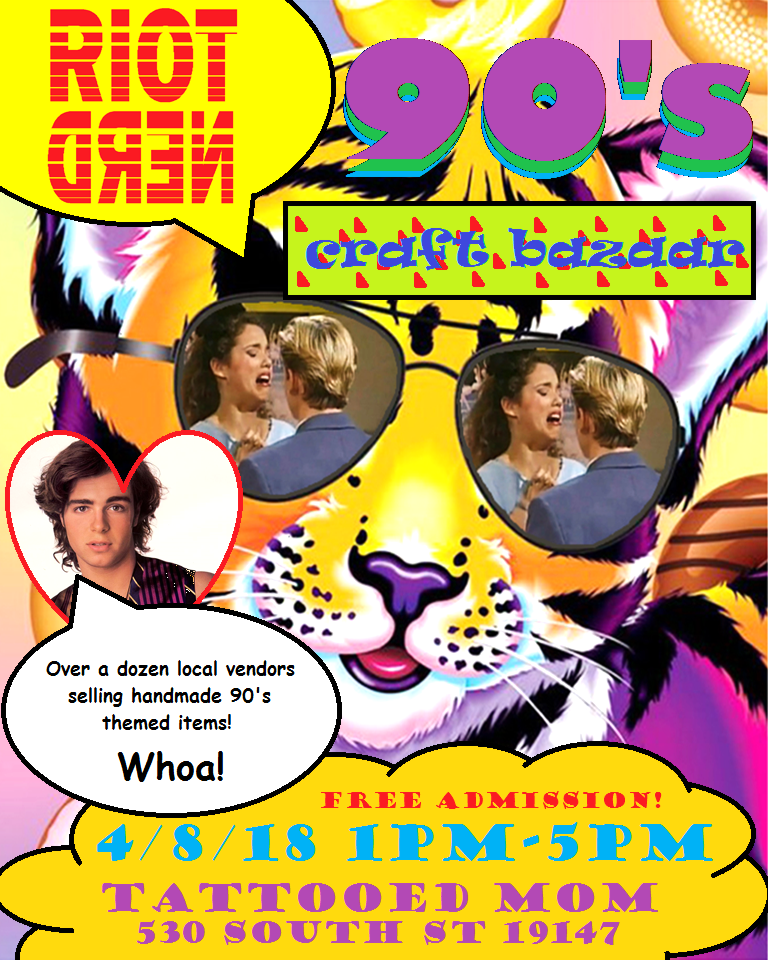 Riot Nerd triumphantly returns  with a 90's Craft Bazaar for Fresh Princes, Spice Girls & all the Power Rangers in between. It's all 90's all the time as a dozen local vendors offer handmade goods inspired by the decade of Teletubbies, Seinfeld and doing it all for the Nookie. Hasta la vista, baby!
Vendors:
Batty Boutique
Necro Fx
Offal By-Products
Ammg Designs
Taped Off TV
Night Owl Designs
Jessitrak Creates
Draculad
Snipglass
Fabric Dragon
FREE Admission!
Bunch menu available until 4:30pm!