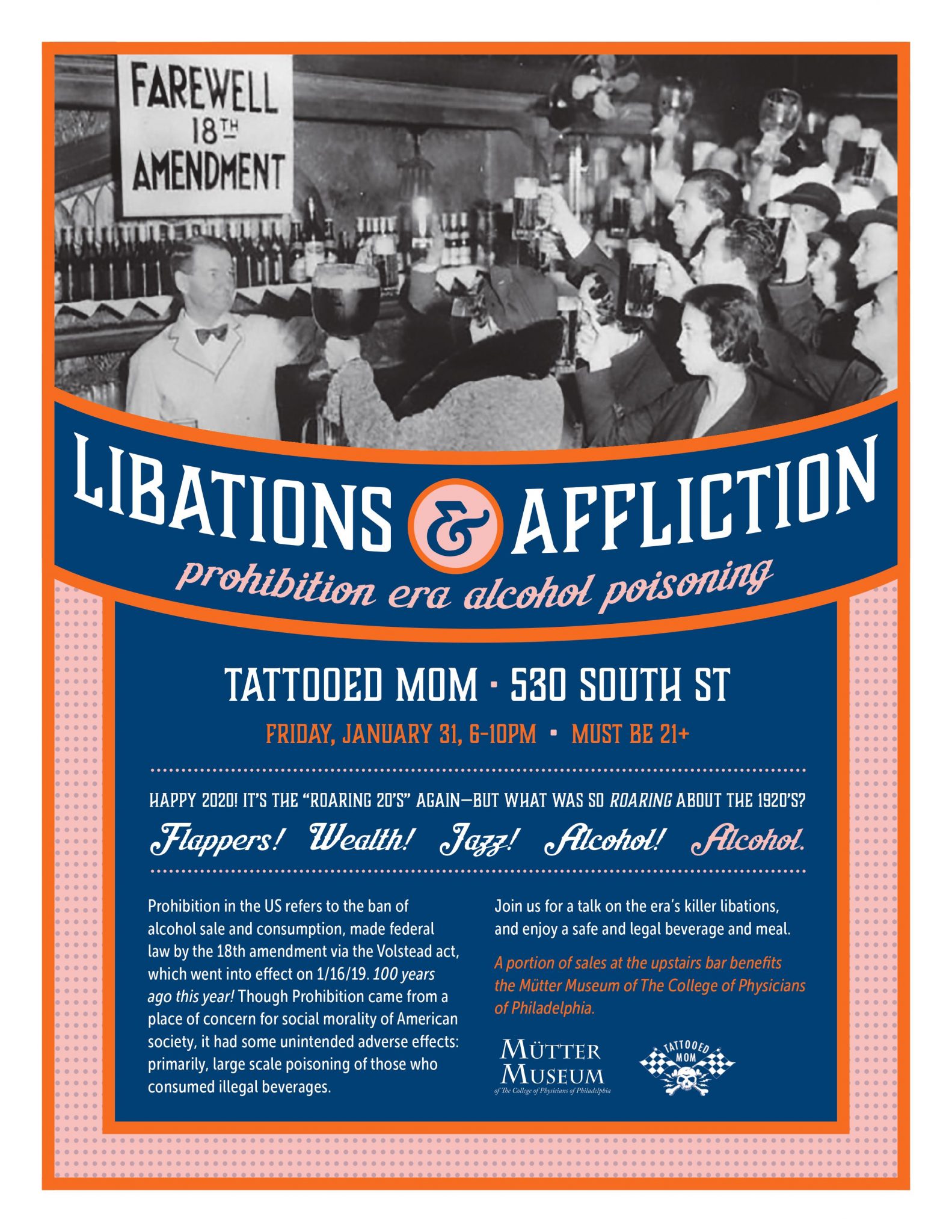 Happy 2020! It's the "roaring 20's" again- but what was so roaring about the 1920s?
Flappers! Wealth! Jazz! Alcohol!
Alcohol.
Prohibition in the US refers to the ban of alcohol sale and consumption, made federal law by the 18th amendment via the Volstead act, which went into effect on 1/16/19. 100 years ago this year! Though Prohibition came from a place of concern for social morality of American society, it had some unintended adverse effects: primarily, large scale poisoning of those who consumed illegal beverages.
Join us for a presentation on two of the prohibition era's killer libations, and enjoy a safe & legal beverage and meal. PLUS: a portion of all sales at the upstairs bar will support the Mütter Museum of The College of Physicians of Philadelphia.
UPSTAIRS // FREE // 21+
Featured Speaker:
Nancy Hill
Museum Manager
Mütter Museum
Enjoy this event with 21st Amendment Brewery's Brew Free or Die! Blood Orange IPA!
Plus a TMOM's exclusive, prohibition-era inspired cocktail, THE MONKEY GLAND,
& half price drafts from 5-7pm & 10-11pm!
THE MONKEY GLAND
Gin, Orange Juice, Absinthe, Grenadine, & Simple Syrup.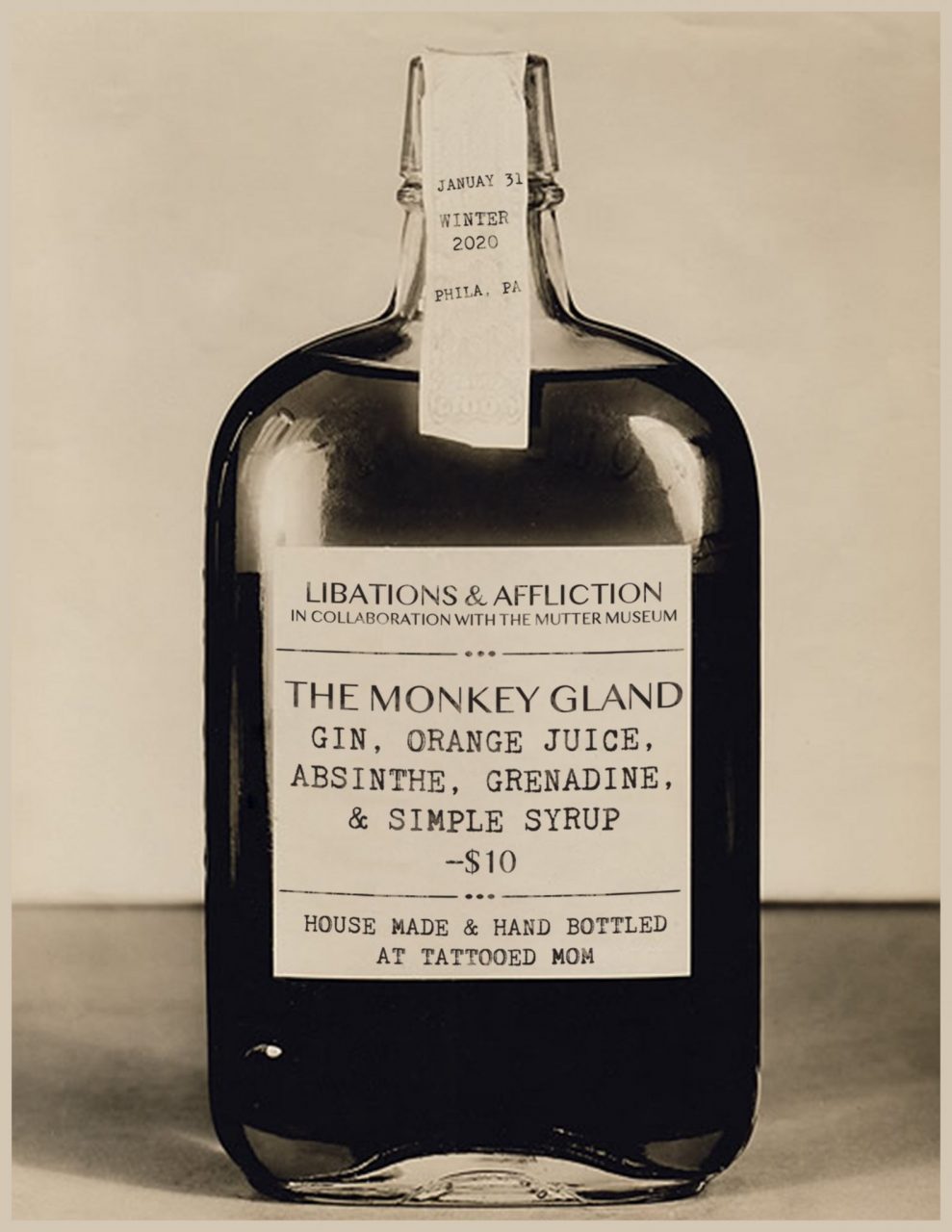 Join the Facebook Event and invite all your pals!
Questions? Email [email protected]!