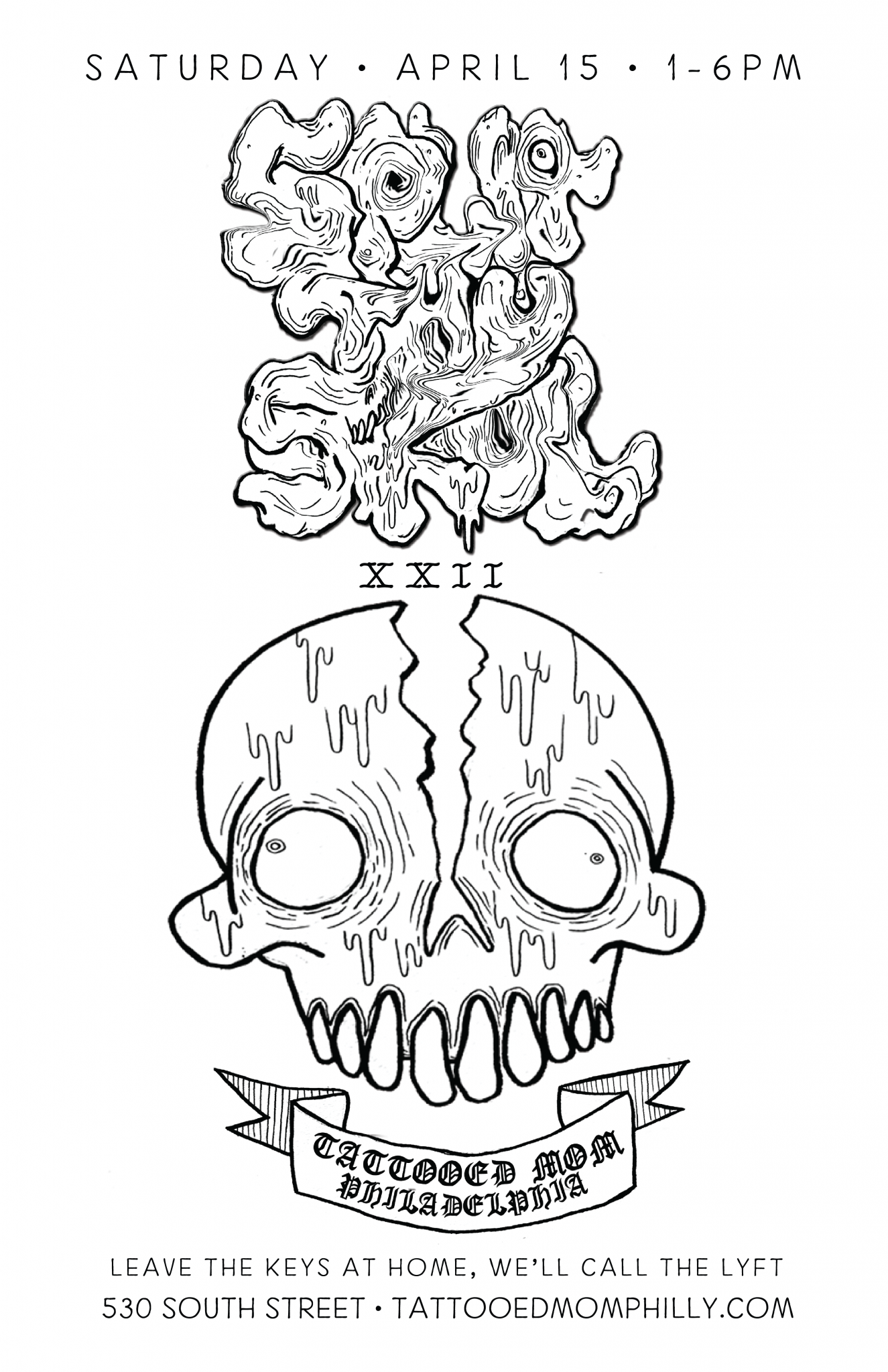 Save the date folks! Split Thy Skull, Philadelphia's longest running barleywine extravaganza is headed here on Saturday April 15th from 1-6 PM.
Now that winter is finally beginning to fade away, it's time for the 22nd Annual Split Thy Skull Barleywine Festival here at Tattooed Mom. Traditionally held on the day before Easter, this Philadelphia springtime tradition celebrates one of the beer world's boldest and most bad ass styles.
Originally started at our sister bar Sugar Mom's in 1995, Split Thy Skull is now in its second decade of bringing together limited edition (& some of highest ABVs) beers from near and far for an afternoon of barleywine madness.  Sample barleywines from a dozen of the best local and national breweries offered in two curated flights or by the glass individually.
Think big, bold, and beautiful. Watch this space for a a full list of featured beers.
Try a selection of these one-of-a-kind brews before they disappear for another year!  Leave the keys at home, we'll call the Lyft!
NO COVER! Beers available in two curated flights or by the glass.
The full line up for the day's festivities:
Abita Bourbon Street Barleywine
Bell's Third Coast Ale
Boulder Killer Penguin
Duclaw Devil's Milk
Heavy Seas Below Decks
Moylan's Old Blarney
Sierra Nevada Bigfoot
Søle Pain of Wisdom
Speakeasy Old Godfather
Summit 30 Year Anniversary Barleywine
Two Roads 20 Ton Blonde
Weyerbacher Insanity