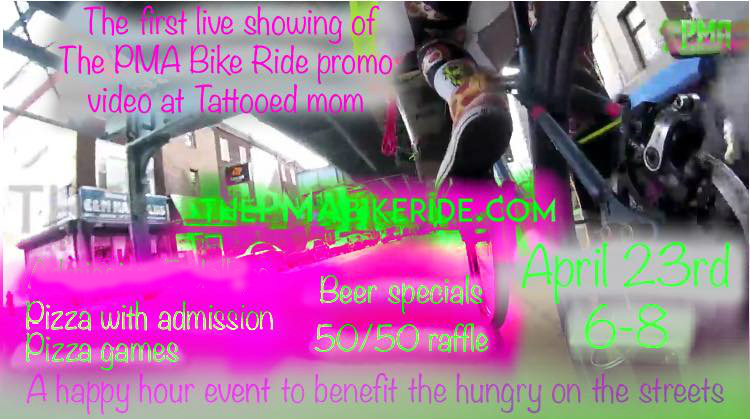 PMA BIKE RIDE is back with another benefit event to help feed those in need, and this time they will be premiering their brand new promo made by Chris Baker Evens, featuring music by An Albatross! The promo will be shown every half hour after the event starts at 6pm.
This event has everything:
PIZZA GAMES!
A 50/50 RAFFLE!
HALF OFF DRAFTS 5-7pm!
& PIZZA THEMED PRIZES TO BUY AND WIN
Please consider sponsoring a ride by becoming a monthly donor for PMA BIKE RIDE on Patreon.
Join the Facebook Event and help spread the word.