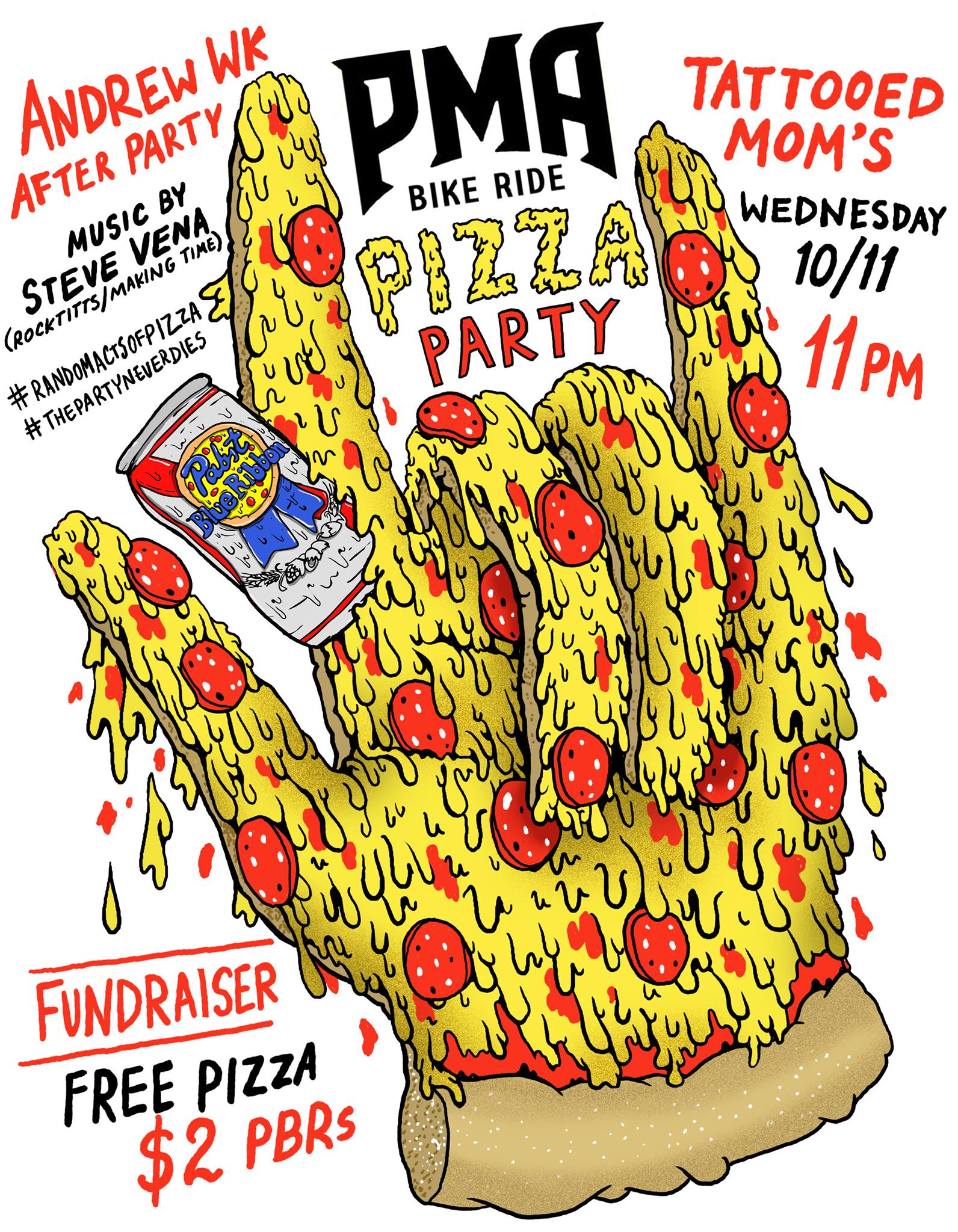 What's more party than helping others in need and having a good time while doing it?
The PMA BIKE RIDE spreads positive mental attitude by giving out free pizza to anyone on the streets who is hungry. The group ride meets up across Philadelphia, providing people with hot slices and aiming to acknowledge the voice, value, and humanity of those too often looked down on.
In an effort to FURTHER SPREAD THE PMA for #nationalpizzamonth, PMA BIKE RIDE founder Joe Cox is riding with Andrew W.K. on tour from Philly to NJ, NY, DE, MD, & DC – all the way giving out 'za and good vibes.
Celebrate 1,000 pizzas fed to hungry mouths and help the PMA BIKE RIDE raise funds for the bike tour after the Andrew W.K. show!
FREE PIZZA from Rosa's Fresh Pizza
$2 PBRs
Music from Steve Vena