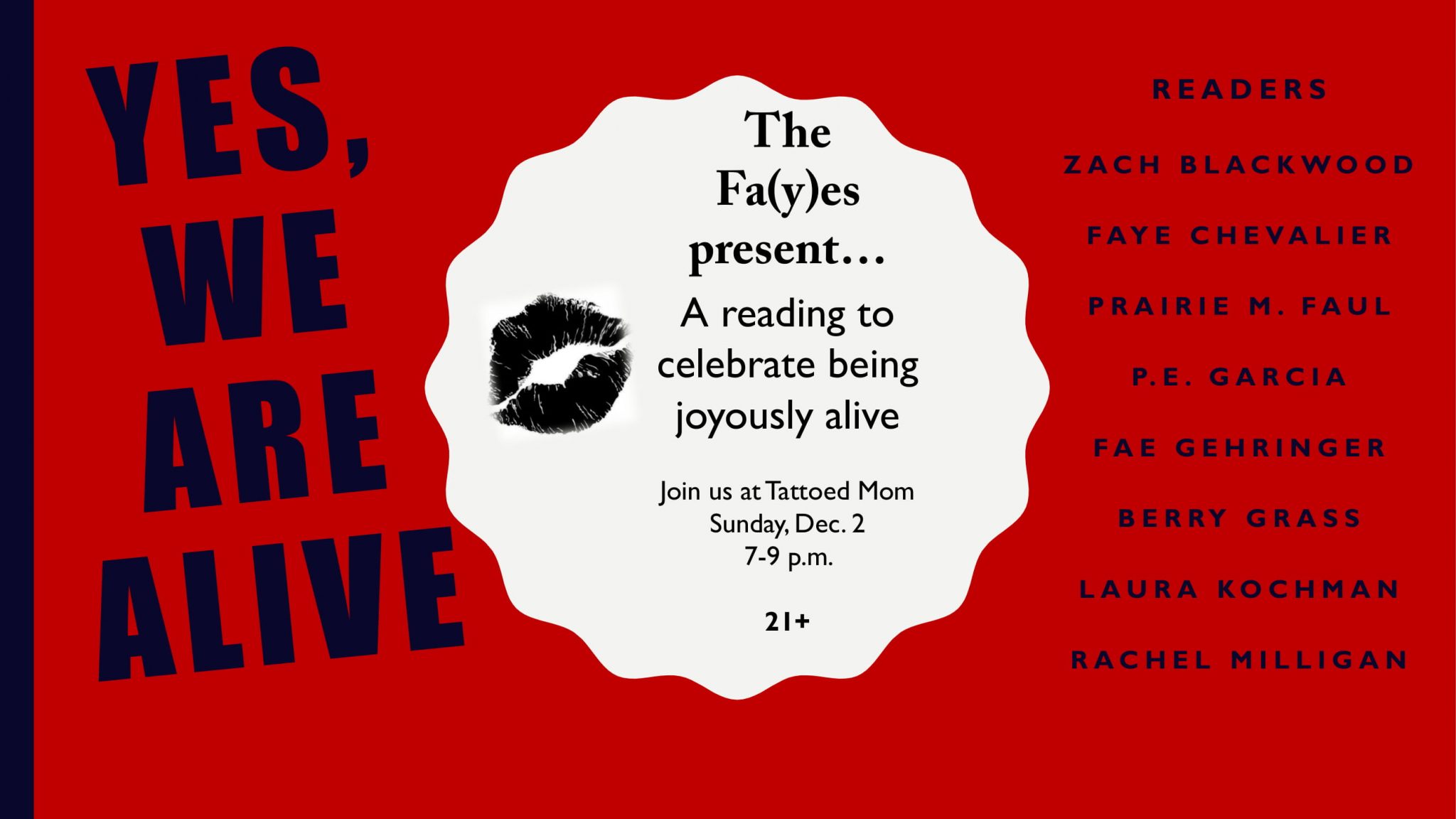 "Yes, We Are Alive" is a reading event focused on being joyfully alive in a time when that may feel difficult. This reading celebrates the existence of its beautiful readers and the existence of all those in attendance. It is a way for all of us to say, loudly and exuberantly: we are here, and we are alive!
that's right y'all, it's a dang
P~O~E~T~R~Y N~I~G~H~T
ft. some of the most beautiful superstars of phila-lit, including:
Prairie M. Faul
Zach Blackwood
p.e. garcia
Berry Grass
Laura Kochman
Rachel Milligan
and, of course,
Fae Gehringer & Faye Chevalier!
Enjoy half off all drafts before and after this event from 5-7pm and 10-11pm
+ $2 PBR tall boys & half priced tots 7pm-close.
Join the Facebook Event and invite all your pals!