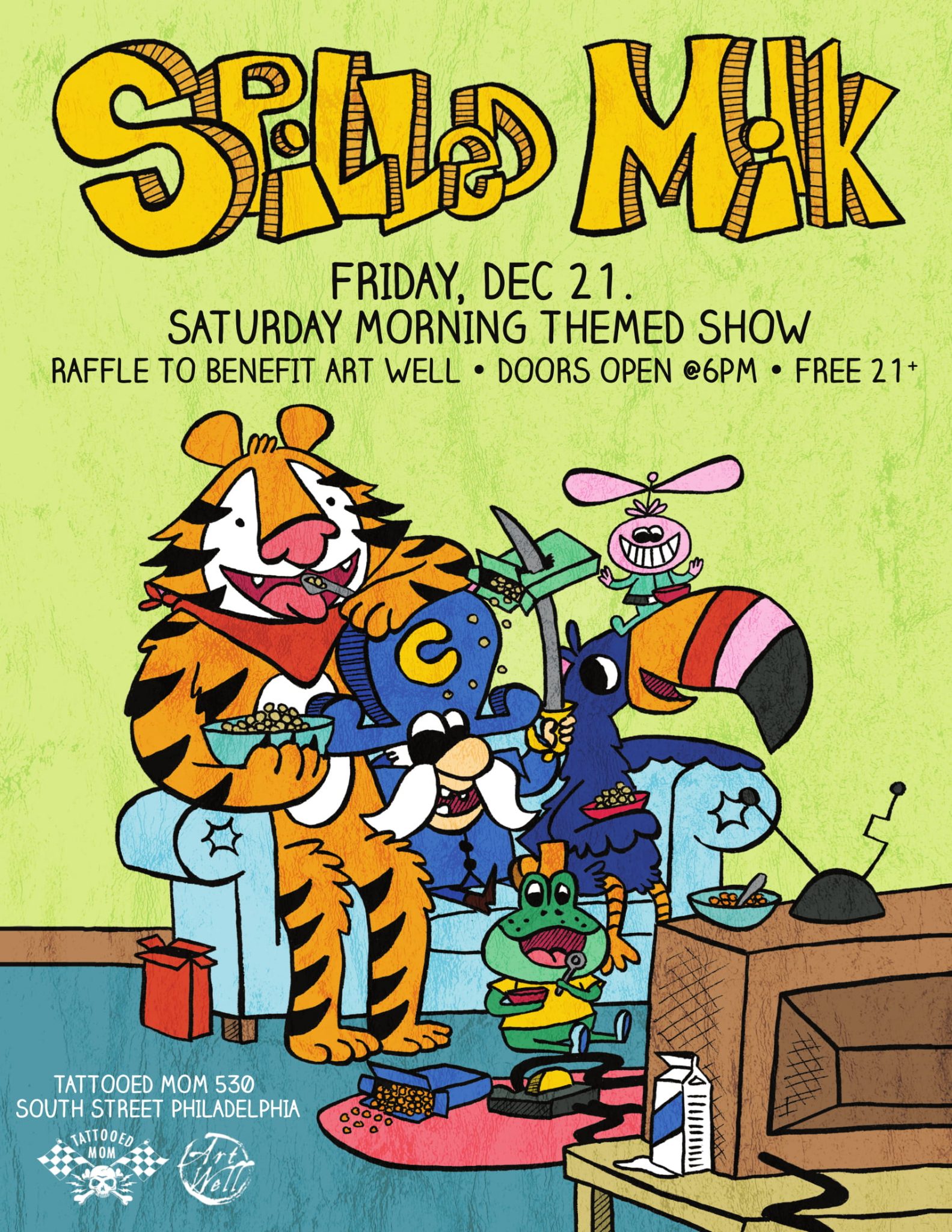 Join us December 21st, 2018 for Spilled Milk, a Saturday Morning inspired art show at Tattooed Mom!
This show features anything & everything that reminds you of those mornings, of waking up early, of watching cartoons and wrestling while munching down on sugar crusted cereal. In addition to an art show, there will also be a raffle to benefit ArtWell, an awesome program that helps bring art, art supplies and classes to the community of Philadelphia. Make a donation, get some raffle tickets, and win some incredible prizes for a good cause!
Artists Include:
Leah Sabatelli
yeahmikeromeo
steve_thueson
ladymonsterface
Henry Jones
Zach Woomer
trashbury
Bear 215
Nathan Hurst
korbzilla
_clevergirl
monster_comics
nukebeach
deathrowchef
Melissa Lomax
& the pink witch
Enjoy half off all drafts during and after this event from 5-7pm and 10-11pm
& the full Tattooed Mom food menu!
Join the Facebook Event and invite all your pals!