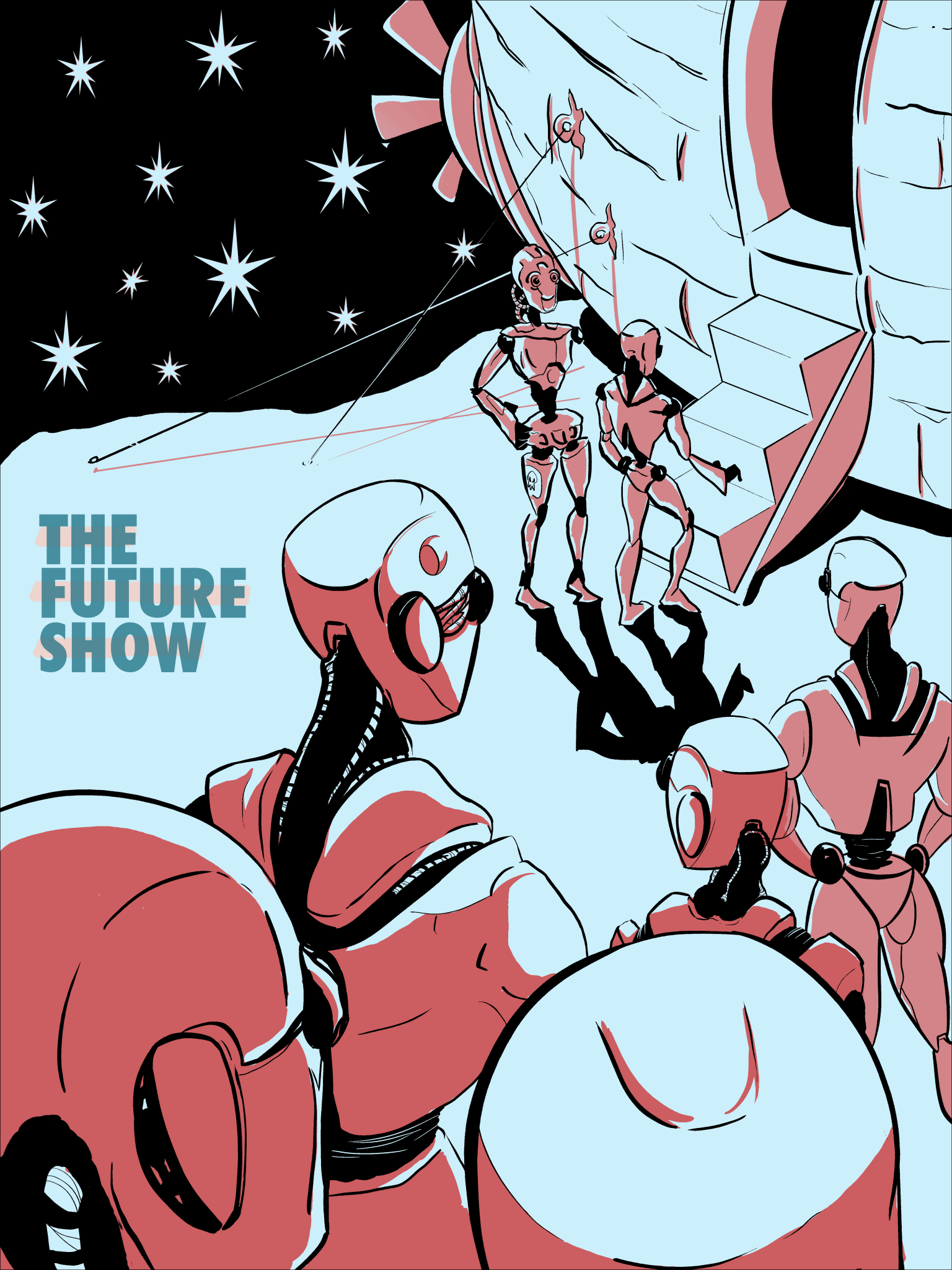 This fundraiser, for the upcoming art exhibition THE FUTURE SHOW, features the work of up and coming artists from Philadelphia and Brazil.  Money raised at this event will go towards funding this singular exhibition as well as supplementing the artist's materials.
Come get some amazing ART OF THE FUTURE in their raffle and art auction.  Unique stickers, prints, pins, and sculpture will also be available for sale.  Be sure to check out the polaroid booth to create your own work of art!
Art is constantly in motion so….LET'S MOVE FORWARD!  Experience the future RIGHT NOW!
Featuring artwork by:
Jeremy Sims
Luiza Cardenuto
Patrick Dias
Marina Pedrosa
Cara Lucia
Matty Geez
50¢ pierogi until 10pm.
Half off all drafts 5-7 & 10-11pm
Try our specialty cocktail, "The Time Machine", only available tonight!  Faber Gin, Canton Ginger Liquor, Raspberry liquor, and club soda.