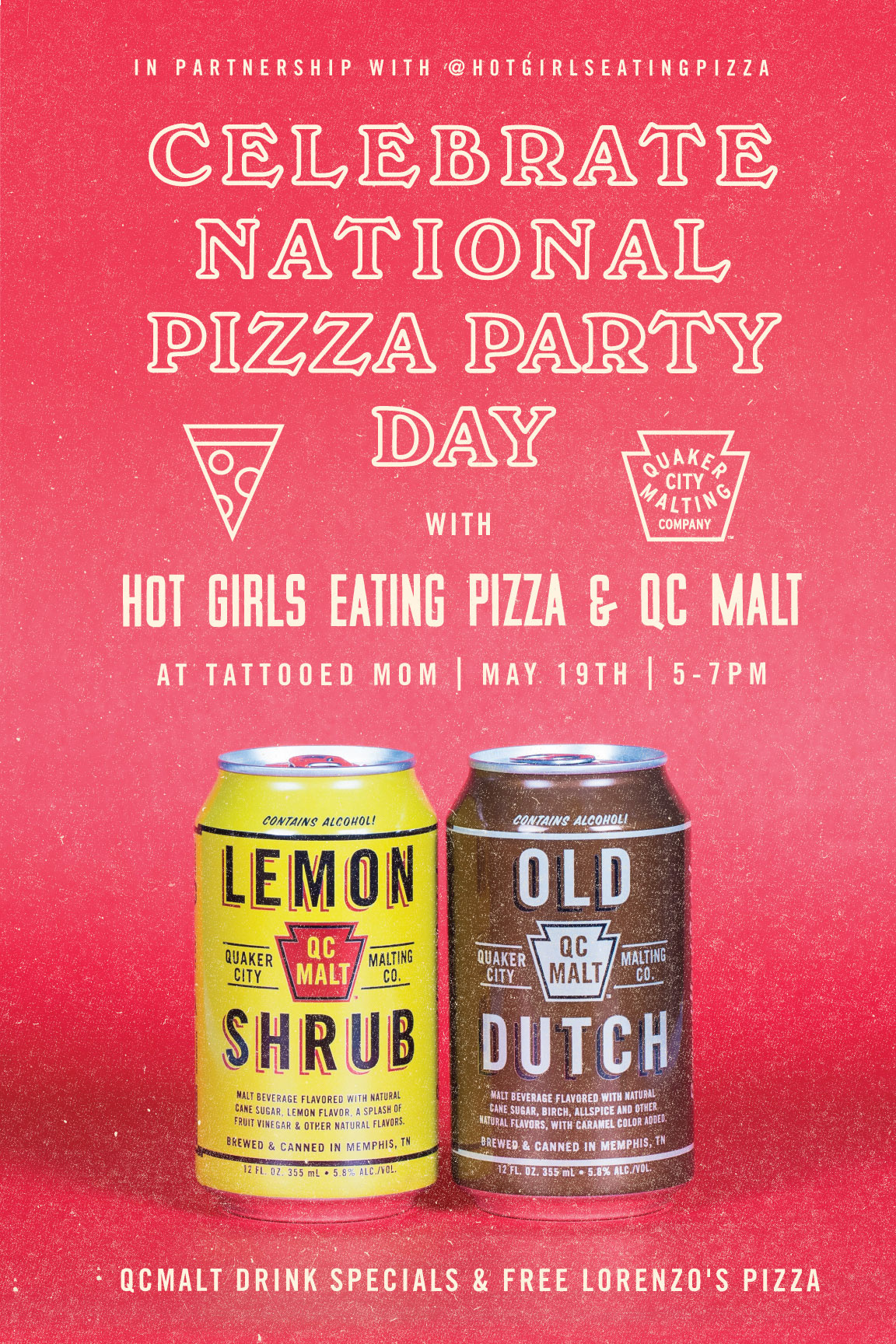 Celebrate National Pizza Party Day upstairs at Mom's with Marta from Hot Girls Eating Pizza & our friends at Quaker City Malt!
The Queen of Pizza Parties will be bringing free slices of Lorenzo's pizza plus some cool swag to share with you to honor this tastiest of holidays! Grab an ice cold QC Malt Old Dutch or Lemon Shrub as the perfect pizza pairing.
Be sure to try one of our creative beer cocktails, available only at this event …
Hawaiian Pineapple Pizza Cooler: QC Lemon Shrub with vanilla vodka & pineapple juice or the Double Dutch Wonderland: QC Old Dutch Birch Beer with vodka & coconut rum. 
Half priced draft beer 5-7 & 10-11pm
Cheers to beautiful slices of fun!